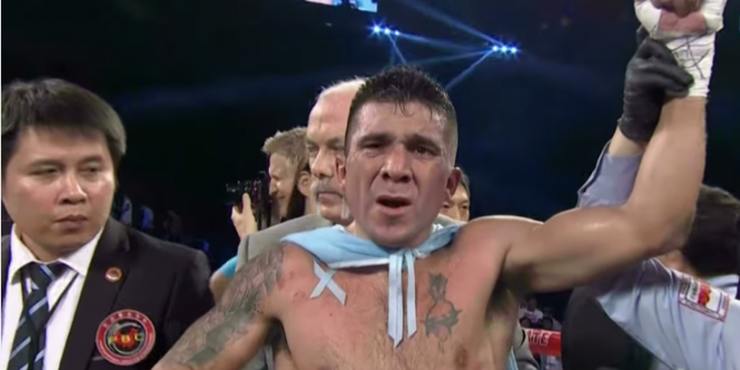 Newly crowned IBF super lightweight world champion Cesar Cuenca (48-0, 2 KOs) of Argentina will defend his title this Wednesday. His opponent will be unbeaten highly world ranked Eduard Troyanovsky (21-0, 19 KOs) of Russia. The bout will take place in Basket-Hall Arena, Kazan. It will be the first defense for Cuenca.  He won his title this past July in China versus local Ik Yang.
The Cuenca vs. Troyanovsky matchup is an evenly matched fight it would appear on paper. Both fighters are southpaws so no edge there for either guy. Troyanovsky has by far the better knockout percentage at 86% to Cuenca's 4%. The experience edge would favor Cuenca who has more than double the amount of fights than Troyanovsky. Troyanovsky is the hometown fighter and without the threat of knockout power from Cuenca the fight could go to the scorecards. Cuenca won his world title on the road by points so he likely not worried about being outpointed  but confident he can duplicate what he did in China to win his world title.
Cuenca is not even a major star in his native Argentina let alone outside of it. Yet, He now can see his name linked to two of the biggest names in boxing history with a win on Wednesday.   Floyd Mayweather Jr. and Rocky Marciano  both retired from boxing with a record of 49-0 each. Mayweather Jr. could actually return in 2016 if he chose to but as of now he is officially retired. If Cuenca is able to retain his title with a victory it likely won't make major headlines as his fight will not be on any major broadcast outside of his own country and in Russia. This takes nothing away from the achievement as it would still be quite a remarkable feat.
---