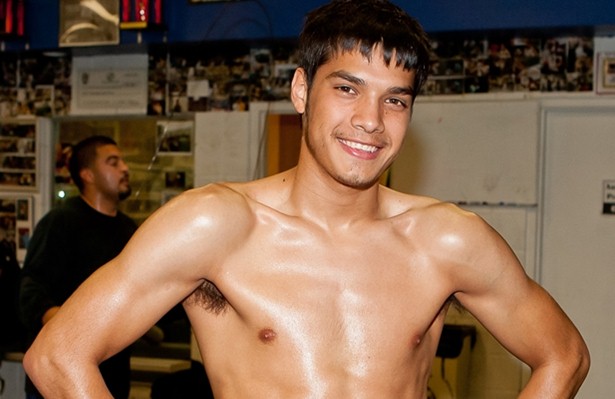 Former world champion Omar Figueroa Jr.  (25-0-1, 18KOs) will be in the main event this Saturday. His opponent will be former world champion Antonio Demarco  (31-5-1, 23KOs)  . The main event bout will take place at the AT&T Center in San Antonio, Texas. NBC will televise the match. Mike Battah (Leija Battah Promotions) will promote show. This will be another edition of famed advisor Al Haymon's Premier Boxing Champions series.
Figueroa Jr. was a world champion at 135 but never lost his world  title in the ring. An injury saw him end up being in champion in recess status. He would end up moving up to 140 pounds. He tested those waters against former lightweight champion Ricky Burns in his last fight. It was a good scrap but one that Figueroa Jr. would win in the end.
DeMarco is a former world champion at 135 pounds as well. He is coming off of two consecutive losses and looking to get back on track. It should be noted that those losses were to two former world champions with a combined record of 47-0 when he fought them. DeMarco even briefly retired but decided to give it another go as many fighters do. He has a lot more experience than Figueroa Jr. but the younger Figueroa Jr. more than makes up for that with his skill and heart.
Figueroa Jr. returns back to San Antonio which is only a few hours away from his hometown of Weslaco, Texas. This was the site of his thrilling world title victory over Nihito Arakawa of Japan in 2013. Figueroa Jr. knows that a victory over DeMarco could position him for bigger things at 140. He also knows that Demarco will be looking to rejuvenate his career as well with an upset. It will be up to Figuroa Jr. to prevent that from happening.
---