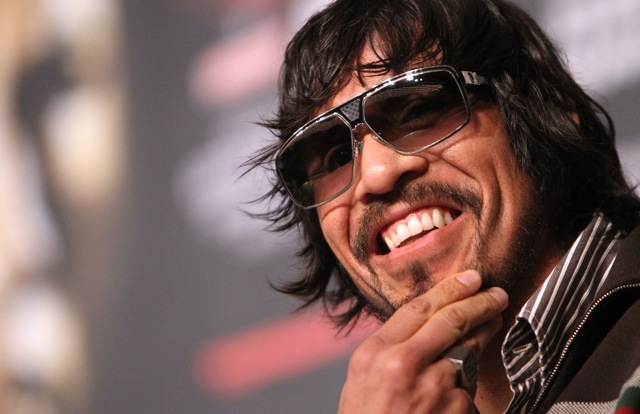 Some comebacks and big fights planned for the fall have been announced this week so fight fans, here is the latest edition of Around The Ring:
1. Margarito on the Warpath – Longtime former welterweight champion, the thirty-seven year old Antonio Margarito announced earlier this week that he is looking to come back to the ring at least once before the end of the year. Margarito mentioned that he will be returning in the super welterweight division but would be willing to go up to middleweight for the right fight. The Tijuana fighter also mentioned that his eye has been checked by specialists in Utah and that it has been given a clean bill of health. Finally, Margarito said that he is looking for one or two tune-up fights before looking for something bigger with his sights on a third fight with Miguel Cotto.
2. DeMarco Can't Stay Away – Another Tijuana fighter that just can't stay away is former lightweight champion Antonio DeMarco. After his last fight where he dropped a unanimous decision to Cuban Rances Barthelemy, DeMarco announced his retirement. Just two months later DeMarco announced his comeback on the Premier Boxing Champions fight card slated for September 26th where he will face former champ Omar Figueroa. The fight will be the semi-main event of WBC heavyweight champ Deontay Wilder's latest defense. The fact that Figueroa likes to mix it up in contrast with Barthelemy's boxing style might have been a factor for DeMarco's return.
3. Bradley Might Jump the Pond – After talks fell out for Brandon Rios and Amir Khan respectively, looks like welterweight champions Timothy Bradley and Kell Brook are looking at each other for a prospective fight before the end of 2015. According to reports, Top Rank's Bob Arum, who handles the career of Bradley, is having a jolly good time in England meeting with Brook's team. The fight, which would be for Bradley's WBO title as well as for Brook's IBF strap, will be held in Sheffield, England. It won't be the first time Bradley fights in he UK since he captured his first title, the WBC 140 lbs belt, off Brit Junior Witter.
4. Crawford Back in Omaha – It was expected for 2015 to be a huge year for Terrence Crawford. So much so that it was planned for him to face Manny Pacquiao before the end of it. Pacquiao hurt his shoulder in his last fight in May but that is not the reason why Crawford's career has stalled. Despite an undefeated record, ticket selling abilities in his hometown of Omaha and an exciting style has not been enough to keep him on our airwaves. Now it is said that he will be finally back on near the end of October against Canadian Dierry Jean in Omaha. No word as of yet if indeed it will be on HBO.
5. Make Rios-Provodnikov – There is no better time to make this fight but now, granted both fighters are in the gym. Rios vs Bradley didn't happen and Provosnikov has not been able to find a dance partner, so much so that he is looking once again towards Mother Russia for his next fight. HBO has taken August and September off so why not give this fight to the fans for the end of September or at least early October? The fact the network has GGG vs Lemieux and Cotto vs Canelo on the pipeline doesn't change the fact those are PPVs and in truth they are not giving they monthly subscribers what they pay for.
---