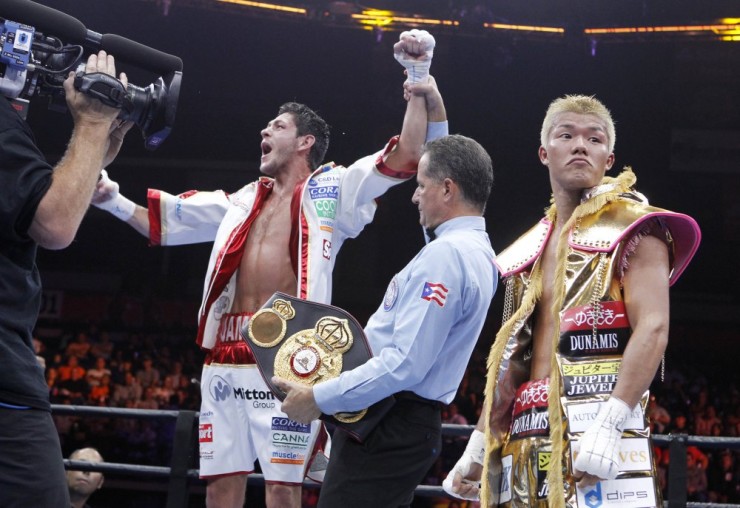 WBA Bantamweight world champion Jamie McDonnell (26-2-1, 12KOs) of the United Kingdom will face highly world ranked former world champion Tomokoi Kameda (31-1, 12KOs) of Japan September 6th. The bout will be the main event and a rematch of their first counter this past May. The fight card will be another installment of powerful boxing advisor Al Haymon's Premier Boxing Champions series (PBC). Site will be the American Bank Center in Corpus Christi, Texas. CBS will again televise.
The two squared off the first time only a few hours away at the State Farm Arena, in Hidalgo, Texas. They played second fiddle to the local fighter and former world champion Omar Figueroa who fought former world champion Ricky Burns. Kameda who is advised by Haymon was favored to defeat McDonnell heading into the bout. This looked likely when Kameda dropped McDonnell in round 3. McDonnell showed his heart and not only beat the count but gave as good as he got for the remainder of the fight. In the end all the judges agreed with a 114-113 score all in favor to McDonnell who retained his title.
The fight showed that there are some strides being made with the PBC matchups. Neither fighter is from the United States but their fight made a nice impression on television and locally in Texas as they are now fighting there again. This fight will be just as important to each fighter this time as it was the first time out. Kameda cannot afford to lose back to back fights as he is just beginning to try to establish his name in the U.S. and under the Haymon's advisory. McDonnell knows that without his world title things would change for him in terms of landing bigger fights in the U.S. anytime soon. The first fight went way beyond expectations. There is no reason to think the second one won't to the same or even better.
---