WBA middleweight champion Gennady Golovkinis eyeing a return to the ring January 19. he has a date, a location (Madison Square Garden), a network (HBO) but no opponent. Today it was revealed by K-2 Promotions that Gabriel Rosado, a junior middleweight contender is the leading candidate to take on GGG.
Re-building middleweight Robert Guerrero is also in the mix.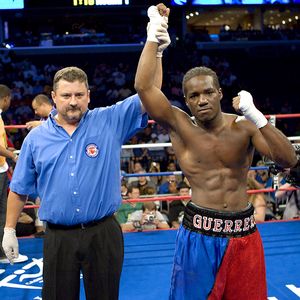 Rosado is an action-oriented fighter but he might be too small for Golovkin, who was pursuing a fight with super middleweight Edwin Rodriguez. Guerrero was knocked out by Grady Brewer and is still putting things together for himself. Since that time, Guerrero has worked with two different trainers.
With Sergio Martinez announcing a fight in Argentina for April and Martin Murray being the front runner for that fight and the possible mandatory for Golovkin, the man has choices.
Who does that leave in the meantime?
What say you, boxingheads? Who do you want Golovkin to face next?
?
---