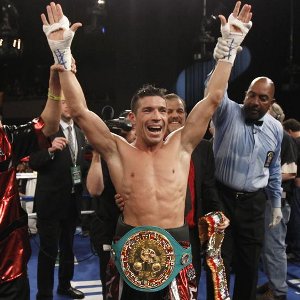 Middleweight Champion of the World Sergio Martinez has two problems. He is running out of European contenders to beat up and the money fighters in the US don't want any part of him. Forget Pacquiao for a second. He's a midget compared to Martinez. I'm talking Mayweather and Cotto. Those two could have taken a shot at the middleweight king but have no interest in risking for the little reward Martinez brings to the table. At age 37, Martinez is in a tough spot. How do you build for the future in a young man's game?
And in the meantime if fighting a big name foe, who do you face?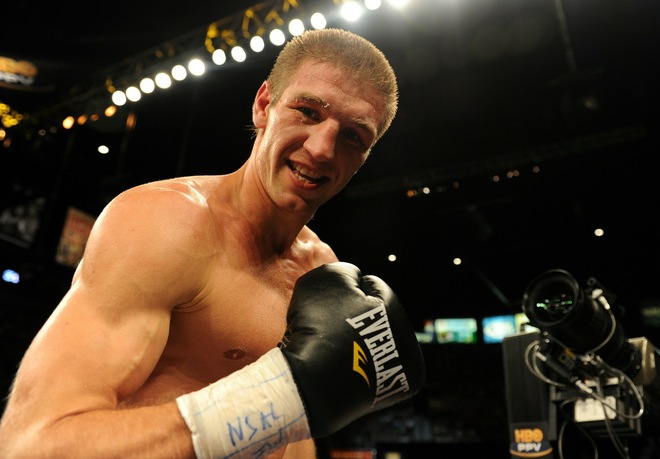 Dmitry Pirog is the first name that comes to mind. But the guy has not fought often enough to be a US B-Side much less an HBO staple. The man has fought twice since knocking out Danny Jacobs for the WBO middleweight title. Love to see it. Love to see Pirog period. next stop for him is Moscow in May.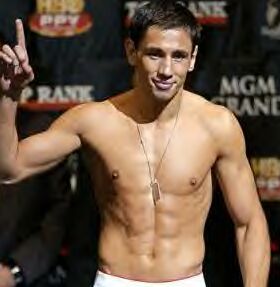 Felix Sturm would be great. But he's too busy getting close decisions in Germany. Martinez feasted on bear-conqueror Mathew Macklin this past  Saturday. John Murray, who just got a "draw" with Sturm is rumored to be facing John Murray in June so he's out. Safe to say Sturm will stay in Germany barring a major offer from Sergio to return to the US so he can get knocked out instead of robbed this time.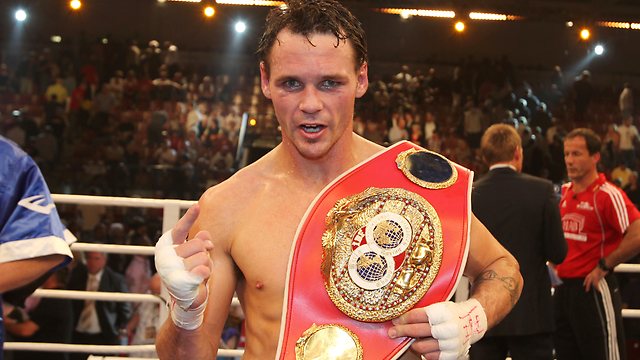 If he's not carrying an American Express card he should be because no one seems to know who IBF middleweight champ Daniel Geale is in the US. A fighter in the mold of Macklin, Geale is a hard-nosed Aussie who'd bring the action to Martinez but will he bring it from Australia where he can defend that belt and then drive on home? Rumors say he wants to come here. We'll see how true that is.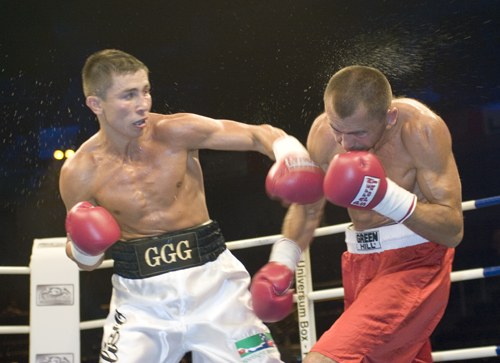 Everyone is talking about Gennady Golovkin. Ok. Not everyone. Bloggers, boxing fans and hardcore pundits love this kid. What's not? He is like a more polished Pirog who brings thunder and lightning in each hand. But he has barely 20 fights and is a virtual non-factor at the gate. In the world of the elites, Martinez is barely becoming a draw. Why would Martinez fight arguably the most dangerous guy in the division besides himself for the little bit of recognition he can get for it? Great fight but you know the equation (shhh "high risk/low reward"). Not happening.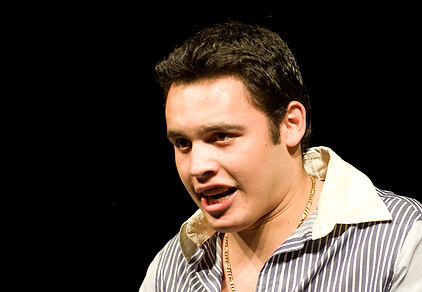 That leaves one hope. That the WBC holds up the bargain it made with Martinez, holds that purse bid for the Julio Cesar Chavez, Jr fight and gives boxing fans what they want to see: The guy who was given Martinez' WBC belt vs. Martinez. But will Chavez, Jr eat himself even bigger than this picture before that happens? Or worse yet, will he eat Martinez by the time they make the fight? With any luck, we'll get to find out in September. What do you think, fight fans? What fight would you like to see Martinez in?
---