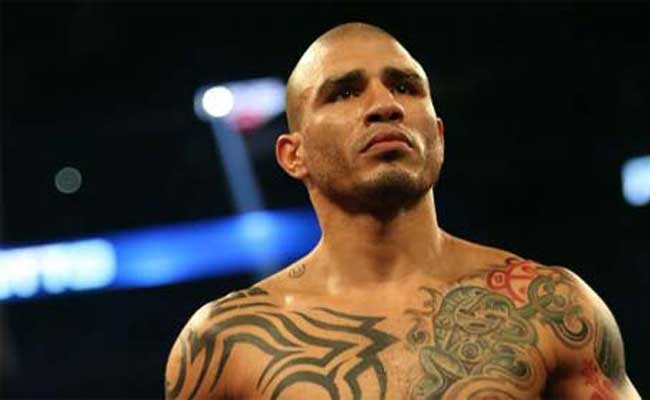 WBA,IBO and WBC interim middleweight champion Gennady "GGG" Golovkin (32-0, 29 KOs) punished top ranked challenger Martin Murray (29-2-1, 12 KOs) in route to the 11th round TKO stoppage Saturday night in Monaco. Murray as expected  extended Golovkin some rounds but that's all in essence he accomplished. He never was able to maintain any serious offensive success throughout the fight and took a turn of punishment for his trouble. Now that the Murray fight is over the WBC Absolute champion Miguel Cotto (39-4 , 32 KOs) is who Golovkin wants. Now the question is if Cotto feels the same.
Pros
If the fight were to be made without Golovkin being the mandatory then negotiations would seem to favor Cotto. Golovkin is building a nice following and increasing television ratings but Cotto has consistently packed Madison Square Garden on several occasions and were talking about the big boys room not the Theater. A fight between Cotto and Golovkin would be huge at the Garden. Lately Cotto has teamed up with other promoters on certain shows but he is own promoter now. This could give him a lot more control of the promotion of the event. Sergio Martinez entered as the defending world champion in their fight last summer but it seemed more like Cotto was the champ. In terms of an actual fight with Golovkin. Cotto is a very versatile fighter. He can box effectively  backing up or on the back foot as they say in the UK.  This is a very important tool when facing a puncher like Golovkin as being stationary too long can be the beginning of the end. Cotto started his career at 140 and has shown power at 40,47,54, and now 60. There are questions on his power at 60 because many feel it was more Martinez' knee troubles than Cotto's power that led to  Cotto dropping and hurting Martinez multiple times in their fight. Cotto is a very precise puncher which could contribute to why he has been able to drop guys who normally don't go down. Golovkin really hasn't fought anyone of note with any threat of power coming back at him. If Cotto were to at least give him something to think about or get his respect it could tilt the fight in his favor.
Cons
If the WBC were to enforce Golovkin as the mandatory to face Cotto then that would change the negotiation leverage because then you're talking a purse bid if both sides can't agree on terms. Based on what they each have done of late it seems Golovkin would have a lot going for him in his favor. I stress it would seem because so many times in boxing is not as simple as it appears. Though there are no marquee names on Golovkin's wins there is no denying his punching power. Not only does he carry the power early but late as well as shown by him stopping Murray in the 11th this past weekend. Golovkin also doesn't simply follow his opponents around either. He has excellent footwork and knows how to cut the ring off. If Cotto is unable to hurt Golovkin at some point during the fight then it could be one bruising night for him. Cotto is very durable and never has been stopped early in a fight as pro. This is not necessarily a good thing in this situation. Many are applauding Murray's brave effort versus Golovkin but time will tell what effect this will have on his future fights. So many times fighters have not been the same after such a punishing fight. Ex world champ Jeff Lacy is one who comes to mind after his 12 round pounding at the hands of Hall of Famer unbeaten Joe Calzaghe. In many cases after they continue on in their careers they end up losing to fighters they normally would have beaten previously. Cotto is only about a year and a half older than Golvkin but has suffered more physical damage it would appear thus far as a pro. If he were to suffer a grueling defeat by late round stoppage or decision to Golvokin it could end up being a major physical and or psychological setback.
The reality
This fight means much more to Golovkin than Cotto. A notable name is what's missing from the list of wins that Golovkin has posted so far. No knock on Golovkin at all. He can only fight who is put in front of him.  The fact remains that if Cotto were to vacate and Golovkin defeated an unknown fighter to become the absolute champion it wouldn't mean as much as if he beat Cotto for the belt. Cotto on the other hand does not need this fight. His legacy is already set. He has won world titles in four different weight divisions. Only Puerto Rican fighter to do so. He has fought the best fighters in his era in Floyd Mayweather Jr. and Manny Pacquiao. He has consistently sought out the best to fight. So fighting Golovkin would seem to be right up his alley.  The present day Cotto though is an intelligent thinking Businessman outside the ring as he is in. So if this fight were to happen it's safe to assume he won't leave any stones unturned before accepting such a challenge.
---