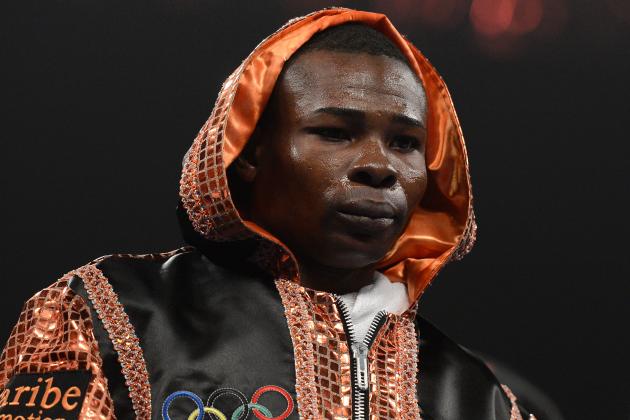 Fight fans here we are again with another installment of Around the Ring, so without further ado, let's go to the news:
1. Matthysse to Matthysse – In case you didn't know, Lucas "The Machine" Matthysse truly comes from a boxing family. Not only were his fighter and brother both professional fighters but also his mother and sister. His sister, Soledad, is currently the WBC female featherweight champion and days after Lucas' loss this past weekend to Viktor Postol she stated publicly that her brother needed a complete change in his corner. That no plan b or c was provided. She should know, between the three siblings, she's the only world champ.
2. No Quit in the "The Alien" – Fifty-year old Bernard Hopkins stated that he wants to fight one more time in January of 2016. By that time Hopkins will be one year older and mentioned that that would be the end whether he wins, loses or draws. He does he want as an opponent? Thirty-five year old WBO super middleweight champion Arthur Abraham. Hopkins insists on facing a credible opponent at the Barclays Center for what he says will be promoted as his last fight.
3. No Bueno for Rigondeaux – It was announced earlier this week that the World Boxing Organization or WBO has sent a letter to their 122-pound champion Guillermo Rigondeaux to defend his title or else he will be stripped. They state he has only defended the belt three times in the thirty months he has held it. The Cuban is known as one of the best in the sport but unfortunately because of his style , too much risk for too little reward, none of the big names want to face him. He is currently without a promoter or manager and it is rumored that he is in talks with none other than Al Haymon.
4. Is Pacquiao Losing It? – In a strange revelation, Manny Pacquiao told the Filipino press that he knew he would lose to Floyd Mayweather Jr back in May one month before the mega-fight. He said it came to him in a dream. He mentioned the dream was a revelation from God. If he knew that he was going to lose and with him announcing he was injured during the fight, wouldn't that constitute as fraud? There must be a clause in the contract he was not going into the fight healthy and was not participating in good faith. Something to look into.
5. Don't Hold Breath for GGG-Ward – Tom Loeffler, head honcho of K2 Promotions who handles the career of Gennady Golovkin, said a fight against Ward seems unlikely now for several reasons. One of them being Ward looking to move up to 175-pounds, the other, a 50/50 split which was offered by Ward some time back is not financially feasible for Loeffler. He states since the offer Golovkin has become a bigger name and ticket seller than Ward in the eyes of Loeffler.
---