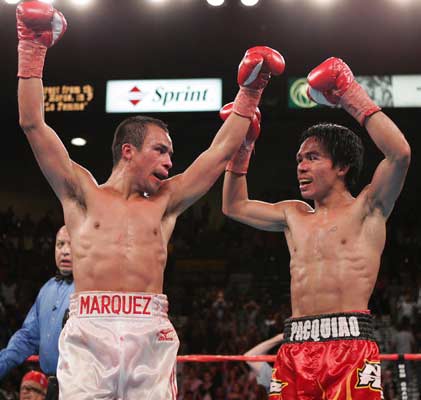 Am I crazy or did everyone miss Juan Manuel Marquez' first and only time at welterweight?
Yeah. I remember it sucking, too. Marquez was not a welterweight then and no matter how people will spin the 144 pound catch weight for Pacquiao-Marquez 3, the Mexican legend is not a 144 pounder either.
So what is this fight? The final final of a trilogy that was supposed to have ended years ago? I think so. Right now, Manny is the man. He can do what he wants, make any fight, sell it to whomever and still make millions. That's what great promotion and years of hard work get you. But this one? It seems like a slap in the face to people who love the first two fights. When Manny knocks out Marquez because he takes the weight better, his legion of fans will say "See? He was better all along." But that's just short changing those first great wars.
What was so great about these is not just the first round of the first fight but that coming in, Marquez was the unsung Mexican hero.
Barrera had just been vanquished by Pacquiao. Morales had already been bested in three by Barrera. So who was left? For years, Marquez sat in the shadows waiting his chance. After he got up three times and fought his way back into the first fight to get a draw, he became a burgeoning legend. He was the perfect foil for Manny.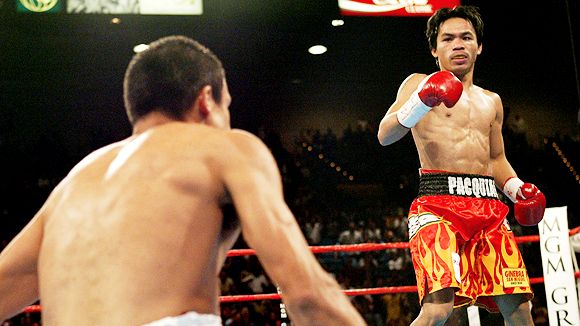 Then Team Pacquiao moved up in weight and the rematch was held off for two years as Pacquiao had his own trilogy with Morales. Then as he had before, Pacquiao fought Barrera, beat him and decided to rematch Marquez. The second time was a classic again.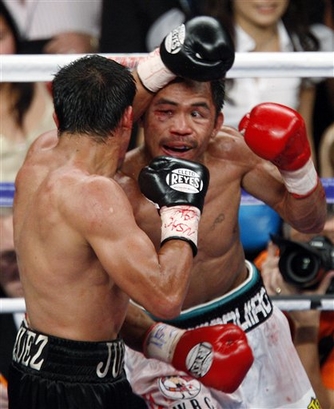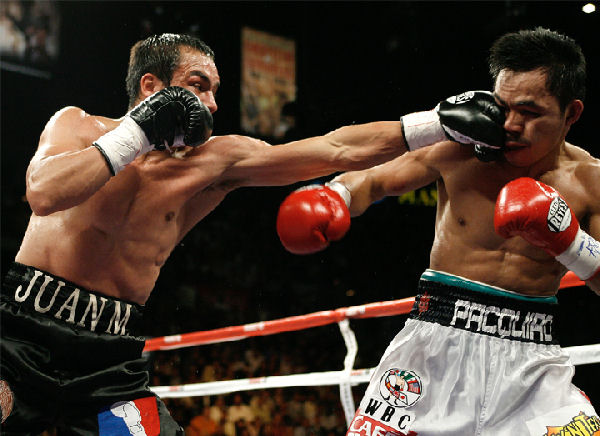 Only this time, when all was said and done, many felt it was Marquez who deserved a split decision that Pacman was awarded. Even still, in 24 rounds, not much but knockdowns separate these two fighters. Both have had big accomplishments. Even though many feel Mayweather is the guy Manny should fight, Marquez has always been the one with business to settle with Manny. Judging by the first two fights, we are guaranteed action.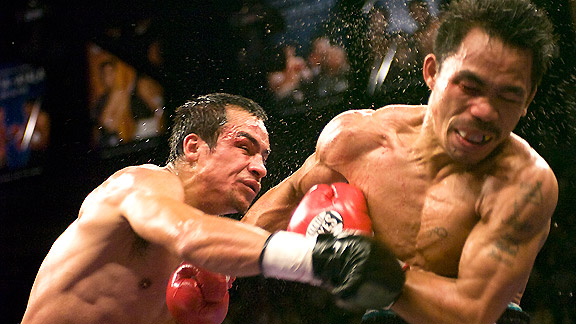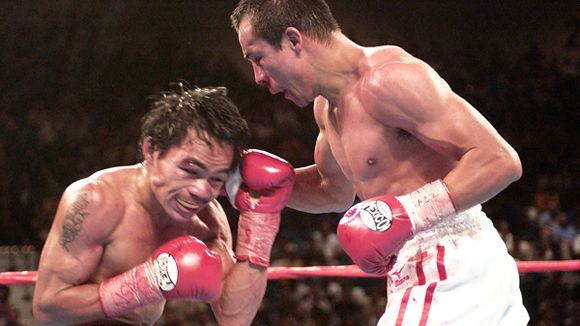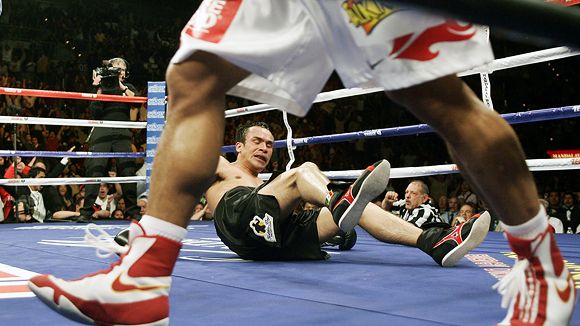 How level a playing field it will be on, who can say? Does the weight make Marquez slow enough to be knocked out? Did Manny lose a step and so it doesn't matter?
Only one way to answer these questions which leads to one more:
Will you buy it?
---