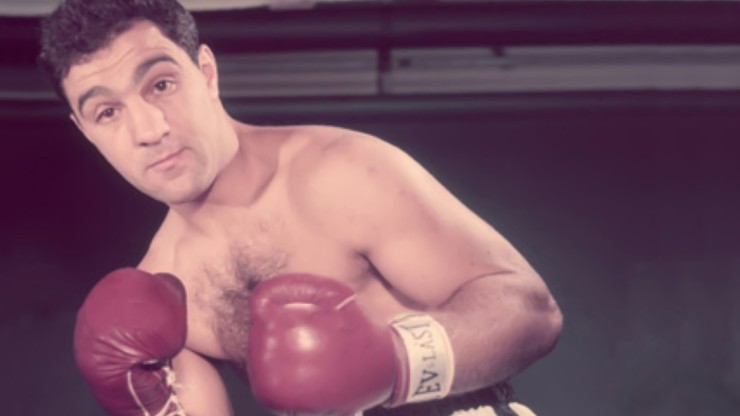 Last week we debated who went on to have  the more successful professional careers overall as a group.  The 1992 or 1996 United States Olympic boxing team. There was a bit of confusion initially on the subject as some who weighed in were comparing their successes as an amateur. In the in the end I would say the opinions were divided. This was mainly because of how well Oscar De La Hoya's boxing career turned out and How Floyd Mayweather's professional career continues to flourish.
There is an old cliche that records are made to be broken. We have seen a number of records in professional sports broken in recent years that were considered untouchable in the past. In boxing one of the most famous records is that of former unbeaten heavyweight champion of the world Rocky Marciano who retired as world champion with a record of (49-0, 43 KOs). It's been nearly 60 years since Marciano had his last professional fight and his record is still unbroken to this day. The record came very close to being tied on its 30th anniversary year by an unbeaten 48-0 heavyweight champion of the world Larry Holmes. He was defending against the unbeaten light heavyweight champion of the world Michael Spinks. Holmes was a decisive favorite but was upset dropping a unanimous decision to Spinks. Holmes obviously upset after the loss famously was quoted as saying "Rocky Marciano couldn't carry my jockstrap."
The comment sparked a debate that still carries on to this very day of how Marciano would have fared in another era in boxing. The biggest name that he had on his resume of victories was without a doubt that of former world heavyweight champion Joe Louis. By the time the two squared of Louis was a shell of his former self and was knocked out by Marciano in the 8th round. Oddly enough the 37 year old Louis was heavily favored to defeat the 28 year old Marciano. In fairness to Marciano a similar situation would happen years later when Larry Holmes fought and stopped a well past his prime Muhammad Ali inside the distance.  The other signature wins for Marciano were him twice defeating Ezzard Charles, twice defeating Jersey Joe Walcott, and defeating Archie Moore in what would be Marciano's last professional fight. Louis, Charles, Walcott, and Moore would all end up in the Hall of Fame.
A large majority of us cannot remember Marciano's fighting days and can only go by old videos that we have seen or stories we have heard over the years. His record is truly a remarkable one and for it to be standing after so many years says a lot. The debate were going with is would he have been able to have this same record in an earlier or later era. Remember there is no right or wrong answer. We just are giving our best opinions based on what we feel might be a fair and accurate on the topic.
---