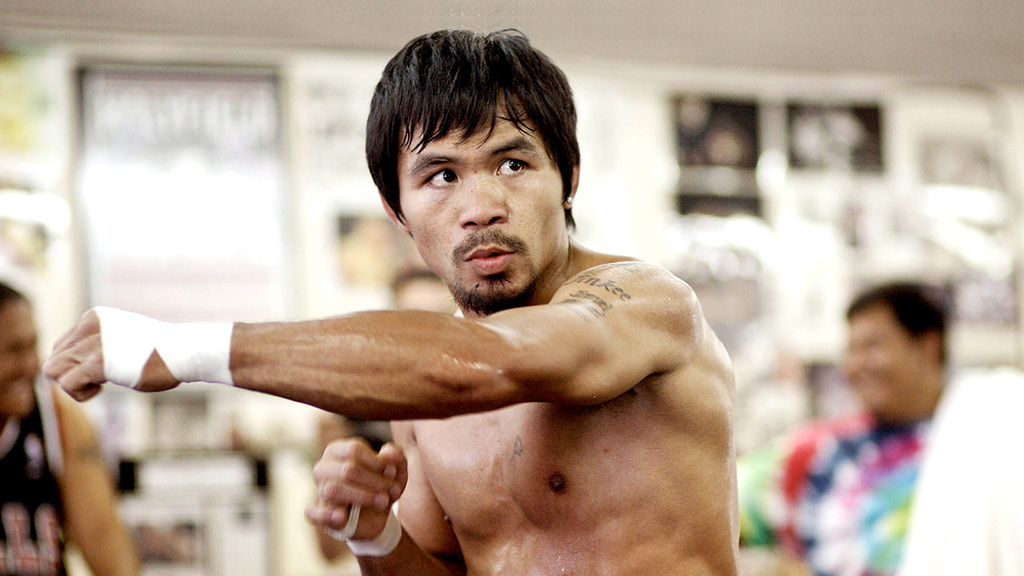 What can be said for the impressive career of one Emmanuel "Manny" Pacquiao?  No soothsayer, fortune teller or even Manny himself could have dreamt up the run that the Filipino congressman has had in professional boxing.  Who would have known that a 106 pound sixteen year old southpaw that went pro in eighteen year old in his native country would have become the global phenomenon that the "Pac-Man" has turned into at the turn of the century?
Now at thirty-four year old, are we at the twilight of story?
Many indications would say so.  With his multi-million dollar purses acquired by completely destroying the likes of Marco Antonio Barrera twice, Erik Morales twice, Juan Manuel Marquez twice, Oscar De La Hoya, Ricky Hatton, Miguel Cotto, Antonio Margarito and Shane Mosley among many, many others, he has developed an altruistic spirit and along with charitable works, he has joined the ranks of his native Philippines politicians looking to truly make a difference for poor Filipinos.  Along with a past forays in movies, music and business, Pacquiao has filled his life with other interests besides boxing.
Many critics claim that he just doesn't have the hunger and drive to fight at an elite level. Not necessarily the first to experience a lack of love for such a taxing sport where you must be disciplined, hard-working and focused.
The other proof is the fact that for the first time in his illustrious sixty-one fight, Pacquiao has lost two fights in a row.  The first loss was in June of last year when he dropped a highly controversial split decision to Timothy Bradley.  Many believe that after all those close calls with Juan Manuel Marquez, Manny finally got a dose of his own medicine.  Regardless of who the public and the media truly believe who won that fight, it comes up as a loss on Pacquiao's ledger.  The second loss was even more devastating than that as Pacquiao was sent to the canvas not once but twice against his arch nemesis Marquez last December.  The second time he met the canvas, it was face first in the knock out seen around the world.
Now nearly twelve months later, Pacquiao is back for the first time against a strong and young Brandon Rios.  Orchestrated to face a fighter who seems to be factory made for his quick darting style, Pacquiao is out to prove that his chin and the rest of him are still good enough to face the elite of the sport.  Rios is out to prove him wrong.
Pacquiao has repeatedly stated in the pre-fight promotion of this event being held in Macau, China, that even with a loss he would not retire from the sport.  That statement is very hard to believe.  There is no doubt that the legions of his Filipino fans will forever support their national hero and so will the rest of the boxing world as long as he is in compelling fights.
The question remains what would Pacquiao have left for us with three straight losses?
---