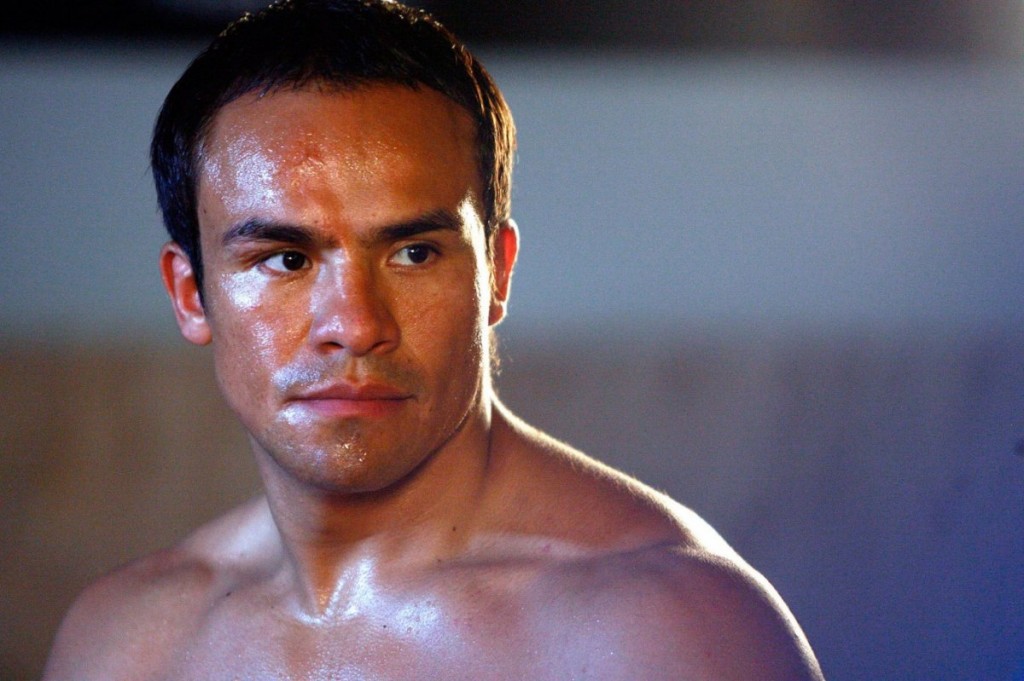 The World Boxing Organization's president Paco Valcarcel recently announced that future hall of famer Juan Manuel Marquez can, if he is willing, directly challenge the sanctioning body's 140 pound kingpin Ruslan Provodnikov in his next fight.  Is the promise of another world title enough to lure the forty-year-old Marquez into the ring?
The multi-divisional world champion has made it very clear that only a return bout with Timothy Bradley will be enough to get him back into a squared circle in the near future.  Marquez dropped a split decision to Bradley last October in Las Vegas for the welterweight version of the WBO strap.  Despite one judge seeing it his way, nobody else really saw Marquez win that fight but himself and his trainer/manager Nacho Beristain.  Feeling that there is some unfinished business there, Marquez has come to the conclusion that he only wants a Bradley fight above all else including a very ludicrous fifth fight with his arch rival Manny Pacquiao.
Despite the WBO's offer to immediately go for a world title even after losing his last fight, something not seen all too often, the fact that the opponent is Ruslan Provodnikov and not Bradley does not bode well for the chances of the match up coming to fruition.  The fact that Provodnikov, a tough Siberian who does not speak any English, is not known outside of hardcore boxing circles and will not illicit enough interest for a PPV fight is also another factor that will be considered by the Marquez brain trust.
The ironic twist here is that the actual fight on paper looks like a boxing fan's dream.
After a break out performance against Mauricio Herrera back in 2011 on ESPN, Provodnikov really jumped on the boxing radar earlier this year with a star-making showing against Timothy Bradley at the then Home Depot Center outside of Los Angeles.  Provodnikov not only hurt the undefeated welterweight champ numerous times during their twelve round war but also forced the "Desert Storm" to take a knee in the final round of their fight.  Bradley still did enough to take the razor-thin unanimous decision.  Riding the wave of fan appreciation for his hard charging come-forward style, Provodnikov then dropped to his more natural weight of 140 pounds and put a beating on the just crowned Mike Alvarado.  Alvarado had his moments in his hometown of Denver last October but not enough to keep the Siberian train in the station as Provodnikov forced him to quit on his stool in the tenth round.
Provodnikov in a sense is tailor made for the counter punching style of Marquez but Ruslan might be young enough at twenty-nine to be able to take the pin-point punishment that will come his way and come out on the other side with a win over the Mexican warrior.
Will we see it happen?
Valcarcel mentioned that he will be traveling to Mexico this month and will speak to Marquez then in detail about the offer.  Can he convince Marquez to forget Bradley and Marquez and take the high risk/low reward fight with Provodnikov?  If he does, Valcarcel should take stab at world peace next.
---