War Morales? Or Poor Morales?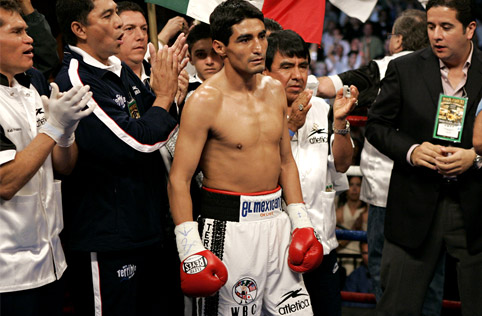 Is it just me or the Erik Morales vs. Marcos Maidana fight a public execution on pay per view? I don't mean to begrudge a fellow promoter doing a pay per view fight. They are a necessary evil sometimes. HBO puts their name on it but really Golden Boy is footing the bill. I get that.
But let's be real. This fight is not good. It's an embarrassment, really. PPV's are supposed to be the tip top of the sport not this. Morales has not looked good in years. Like 6 six years to be exact. But we're supposed to believe he is going to be competitive against Marcos "I punch like a mule" Maidana? C'mon.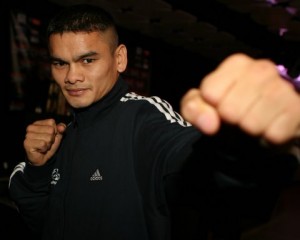 Maidana is 29-2 with 27 knockouts. He has never been knocked out but only beaten by decision. When you hurt him, like Amir Khan and Victor Ortiz did, he just comes on back stronger and makes you wish you hadn't. There is nothing in his game, other than that bad fight with Chop Chop Corley that says he will lose to an old, out of his weight class fighter like Morales.
Morales is a legend. He gave us a lot of great fights. But a fighter can only give so much. It is hard to get this final image out of my head thinking of Morales at the end of his career back in 2005.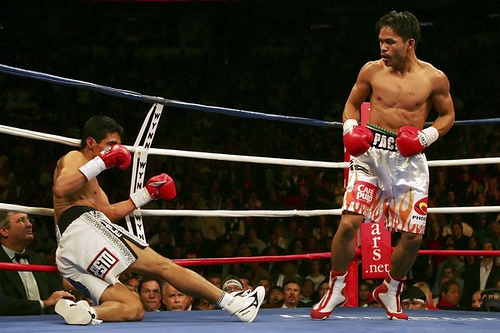 No matter the weight of this fight, Morales is no 140 pounder. He barely had the power at 130 to keep Pacquiao off him that first fight. How is he going to do that again ten pounds and 6 years older?
Simple answer: He ain't. The best thing we can hope for is that it doesn't last too long. Maidana by knockout in four rounds.
What say the fans? War Morales or Poor Morales?
---