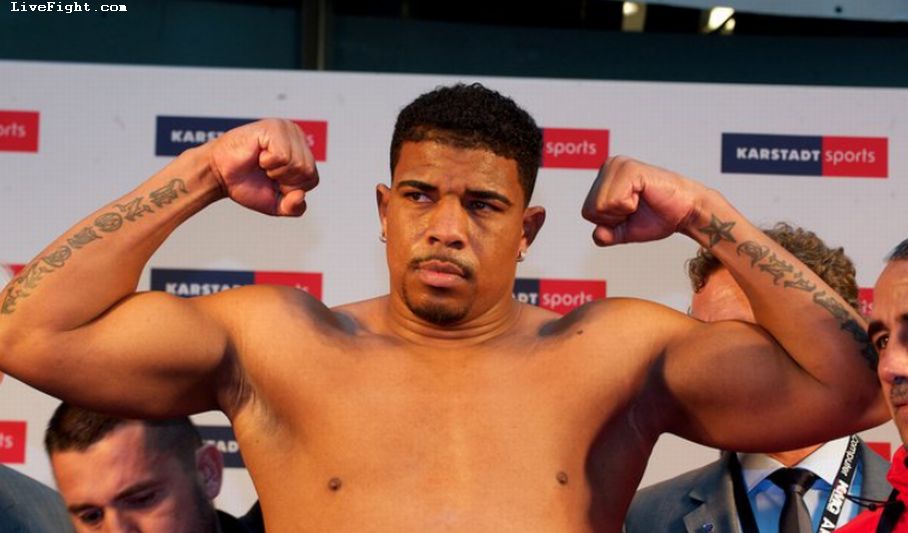 Former Olympic Gold Medalist Odlanier Solis (20-2, 13 KOs) will look to avenge his last loss nearly a year ago to Tony Thompson (39-5, 26 KOs) in Turkey. The two will meet again this Friday. Once again the fight will land in Turkey with the venue being the Gloria golf resort and hotel, in the city of Antalya. The bout is scheduled for 12 rounds and the WBC Continental Americas heavyweight title will be at stake. Important because open scoring will be done per WBC title fight rules. Meaning an announcement of the official judges scorecards after rounds 4 and 8.
This is an absolute must win for Solis. Seems odd to say such a thing for a fighter who only has just two professional losses. This is the case for Solis because the expectations have been so high for him from the moment he turned pro. Anything less than winning the world title would not be considered a successful career but more of an underachiever. He garners some of the blame for this with his unfit physical condition  at times throughout his pro career. He was actually doing  well in 2011 his world title challenge against Vitali Klitschko in round 1 . Then disaster struck near the end of the round. Klitschko landed an overhand right to the head of Solis. Solis seemed unhurt by the punch but when he attempted to stand up it was obvious that he could stand without discomfort. The fight was then immediately waved off by the referee knowing that Solis could not continue. X-rays revealed cartilage damage in his right knee. He would be out of action for 10 months but the hype about him has not been there as it was before the Klitschko fight.
Neither guy was any trouble or hurt during their first fight. It was more of a chess match. Neither guy was able to really dominate the other. Thompson came forward for the most part but never really strung together any steady offensive attack. Neither did Solis. Since their fight Solis has not fought. Thompson did have one fight which he lost to Carl Takam by 12 round decision this past June.   Just like in the first fight Solis is favored to defeat Thompson. Some sports books have Solis favored at -280 to the underdog Thompson who is +240. This may remind some of the two fights Thompson had with David Price. Thompson was the underdog in both fights and stopped Price twice. When the decision was announced after the first fight between Solis and Thompson both fighters expression said it all. Solis kind of just accepted the loss as if he weren't surprised by the decision. Thompson raised his hand as if there was no doubt he won.  Don't see any reason to see any different of an outcome this time around.
---