Boxing History: September 22, 1927 Gene Tunney W 10 Jack Dempsey, Chicago. Retains World Heavyweight Title.
The famous Battle of the Long Count.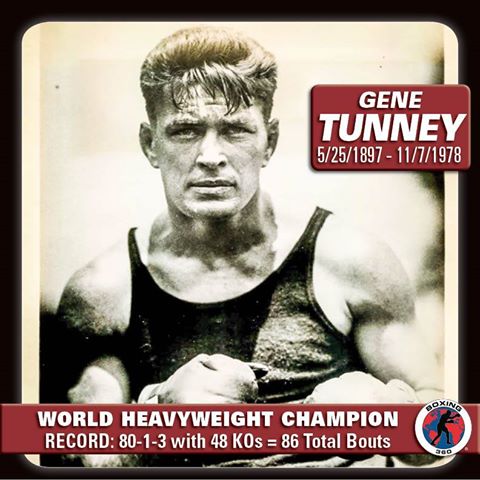 James Joseph "Gene" Tunney (May 25, 1897 – November 7, 1978) was an American professional boxer and the world heavyweight champion from 1926–28. Having defeated Jack Dempsey twice, first in 1926 and then in 1927, Tunney's successful title defense against Dempsey remains one of the most famous bouts in boxing history and is known as The Long Count Fight. Tunney retired as an undefeated heavyweight after his victory over Tom Heeney in 1928.
He was elected as Ring Magazine's first-ever Fighter of the Year in 1928 and later elected to the World Boxing Hall of Fame in 1980, the International Boxing Hall of Fame in 1990 and the United States Marine Corps Sports Hall of Fame in 2001.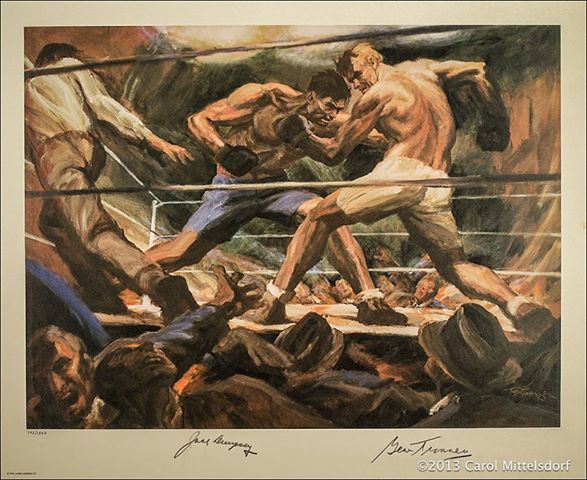 Gene Tunney vs Jack Dempsey, The famous Battle of the Long Count.
---