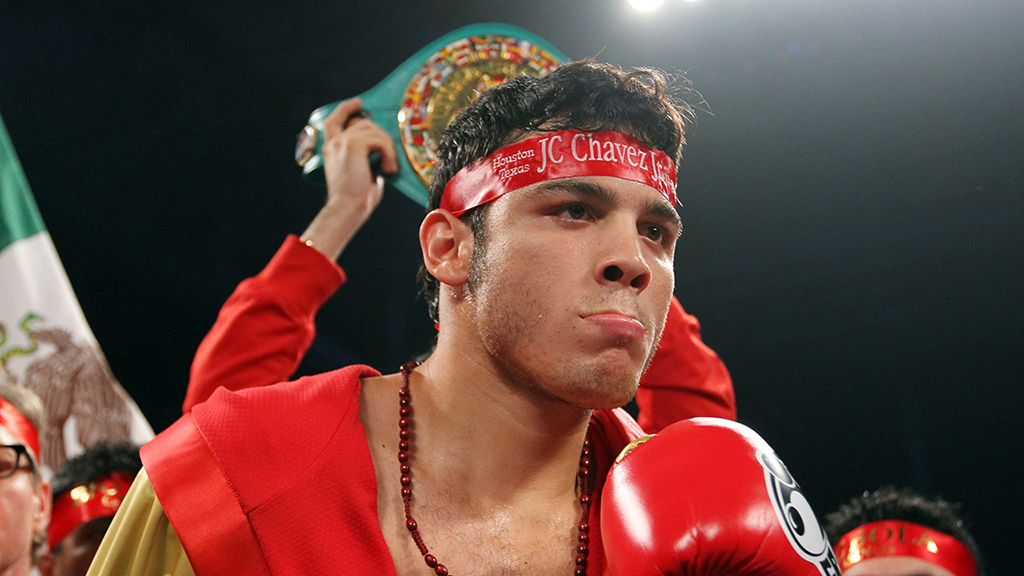 It was no surprise when it was announced at the 51st annual World Boxing Council convention held in Thailand last week that former middleweight champion Julio Cesar Chavez Jr (47-1-1, 32KOs) has decided to abandon the 160 lbs. division and move up the eight pounds to super middleweight.  The news did not come as a big surprise since it is no secret that since his first loss at the hands of Sergio Martinez late last year, Chavez Jr has not exactly been a model for modest living.
The WBC, an organization that has always been in the eyes of many very generous to the Chavez clan, positioned him at the number two spot just behind Marco Antonio Periban.  This has set some in the boxing world in a tizzy.
Their argument is that Chavez Jr does not deserve such a high ranking in a division he has never fought before.  The site the fact that in his last fight against Brian Vera, Chavez Jr didn't even make the limit of 168 lbs. but came in closer to light heavyweight at 172 and a half pounds.
Do I agree with the ranking? Not necessarily but I am even less surprised.  This is not the first time or the last that we see this practice.  Only this past weekend on HBO we saw the WBO super featherweight title defense of Roman "Rocky" Martinez against "Mikey" Garcia.  Garcia, a former 126 lbs. champion, was positioned as the mandatory challenger for Martinez despite losing his title at the scale and never having fought at 130 lbs. in his career before.
Not many boxing insiders or fans complained.
Chavez Jr is one of the most popular fighters out there, with a huge Mexican fan-base and ratings on HBO which leads to bigger purse bids.  The sanctioning bodies make their living from percentages of the fighter's purses so it is in their best interest to green light title fights for the post popular fighters.
It is simple economics.
At times they give us real snoozers with lopsided wins for the fighter who is supposed to win and other times they give us real treats like what I believe was this Saturday night's Garcia vs. Martinez.
The fact that both Chavez Jr and Garcia were former champions, I believe weighs heavily on the ratings committee's decision whether to put them in the top five or not.  The fact that they have cozy relationships with HBO also might help in the decision.
There is a reason why they call boxing the "red light district of sports."
If not in the top five, where should these former champions fall in the rankings of their new divisions?
---