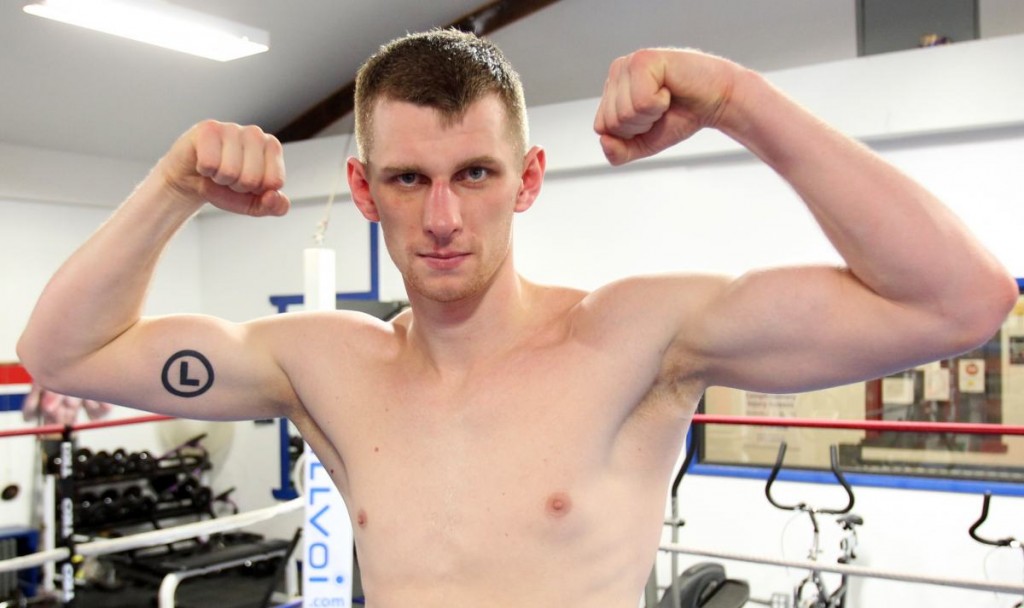 Andrzej Fonfara (27-3, 13 KOs) was a longshot to defeat Julio Cesar Chavez Jr. (48-2-1, 32 KOs) a few weeks ago April 4th on Showtime. Looking back on it now it seems extremely hard to believe. Chavez Jr. had not fought in over a year leading up to the fight and was moving up  to the Light heavyweight class where Fonfara had been fighting for years. Chavez' legendary father Julio Cesar Chavez Sr. had said from the very beginning that he did not like this fight for his son. He turned out to be exactly right. Fonfara completely dominated the action from the opening round. You could immediately see the difference in natural size in favor of Fonfara. Chavez Jr. seemed to dwarf many of his opponents when he fought at 160 but it was the exact opposite vs. Fonfara. Fonfara systematically was breaking down Chavez Jr. round by round though Chavez Jr. was competing though not winning rounds. Fonfara dropped Chavez Jr. for the first time in his career in round 9. Chavez Jr. beat the count but was on unsteady legs. He was able to get through the round but remained in his corner and did not come out for the next. Fonfara was the winner and had pulled off the upset.
There was so much attention in the post fight interviews regarding Julio Cesar Chavez Jr. and his immediate future.  The performance of Fonara was a bit overshadowed.  Many who picked Fonfara to beat Chavez Jr. were quite impressed by his effort last May where he gave WBC Light heavyweight champion Adonis Stevenson all he could handle. Fonfara actually dropped Stevenson ironically in round 9 the same round he dropped Chavez Jr. Fonfara would go on to lose a competitively fought decision to Stevenson but he proved that he belonged in the ring with the best at 175. Fonara stated after his victory over Chavez Jr. that he wanted a rematch with Stevenson. Fonara like Stevenson is signed by powerful boxing advisor Al Haymon so if all parties are in agreement it shouldn't be a hard to make a rematch. Stevenson at the moment seems to have his sights on the highly anticipated showdown between he and unified Light heavyweight champion Sergey Kovalev.
There are some very solid viable options for Fonfara at 175 even without Stevenson. One of those could be against former Light heavyweight champion Jean Pascal. Pascal is coming off of a thrilling fight with Kovalev this past March. Pascal would eventually be stopped but gave Kovalev a very competitive fight up until that point. Fonfara's effort against Stevenson has raised his profile in Canada so a fight with Pascal could be a big draw in Montreal. Fonfara could play host as well.  He is originally from Poland but draws well in Chicago where he resides and there is a large polish population there.   Another option could be against legendary and now 50 year old Bernard Hopkins. He is not likely to retire following his grand stand in the 12th and final round vs. Kovalev where he would lose by decision. A win vs. Fonfara would put Hopkins right back in the mix. A win over Hopkins for Fonfara would not only elevate his profile but legitimize he is deserving of another world title fight opportunity.
Fonfara is in a good position to say the least. He is proof a few losses early in your career doesnt mean a fighter should give up on his dreams. Fonfara suffered two early defeats but reeled off 16 consecutive wins to earn his world title fight with Stevenson. Fonfara is only 27 years old and appears to be getting better each fight. It will not be surprising at all to see him back in a major fight at 175 before the end of 2015. He has earned that.
---