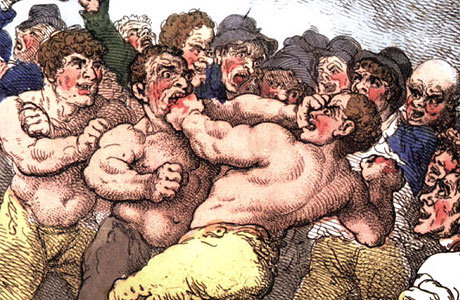 Tito Jones Picks the Fights
Friday
ESPN2
Uncasville, CT at the Mohegan Sun Casino,
Demetrius Andrade (12-0, 8 knockouts) vs. Omar Bell (8-1, 5 knockouts): This looks like an easy one for Andrade who is moving pretty slow for a prospect. Andrade looks like he could be really good but he could be fighting more often. He fought 7 times in 2009 but only 3 last year. Now he is on fight number two and the year is almost half over. I see a knockout here. Bell has been knocked out before and by someone not as good as Andrade. The only thing that bothers me is how bad Andrade looked in his last fight.
My pick: KO in 6.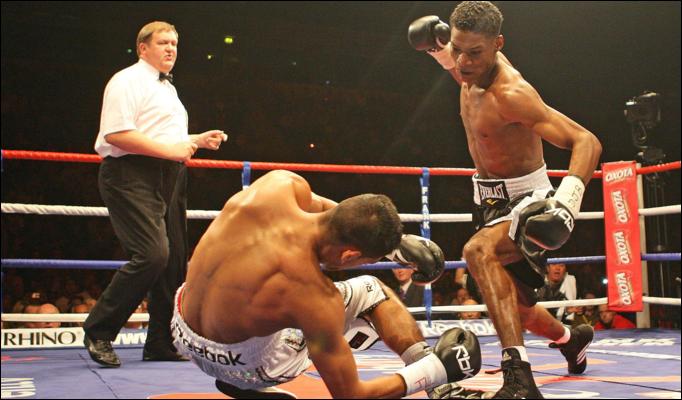 Breidis Prescott (23-2, 19 knockouts) vs. Bayan Jargal (15-1-3, 10 knockouts): Prescott has not looked great in his last few fights, two of which are losses. I think this goes rounds. Jargal has a loss but has never been stopped. He's not a top level fighter at all but he has a chin.
My pick: Prescott by decision.
Saturday
Showtime
Los Angeles, CA at the Nokia Theater
Yonnhy Perez (20-1-1, 20 knockouts) vs. Vic Darchinyan (35-3-, 27 knockouts): I broke this one down in my blog yesterday. Perez is the more natural to the weight, younger, hungrier because he has only had a belt for a brief time. Darchinyan seems like he wants to Mares and not Perez. Like Perez is some kind of afterthought.
My pick: Perez makes Darchinyan quit in round 11.
FOX Sports
Thackerville, OK at the WinStar Casino,
Robert Marroquin (19-0, 14 knockouts) vs. Francisco Leal (14-5-3, 9 knockouts): This is a stay prospect level fight for Marroquin but you shouldn't miss it. This guy is the goods. Leal is an opponent who goes rounds but not this time.
My pick: Marroquin by knockout.
Casey Ramos (12-0, 4 knockouts) vs John Jackson (15-2, 13 knockouts): Another prospect level fight. I don't know much about Ramos but looking at the opponent, who has never been knocked out, we will find out what Ramos has in the later rounds since he doesn't have a lot of power. Jackson has 13 knockouts so we'll see if the kid has a chin.
My pick: Ramos by decision.
---