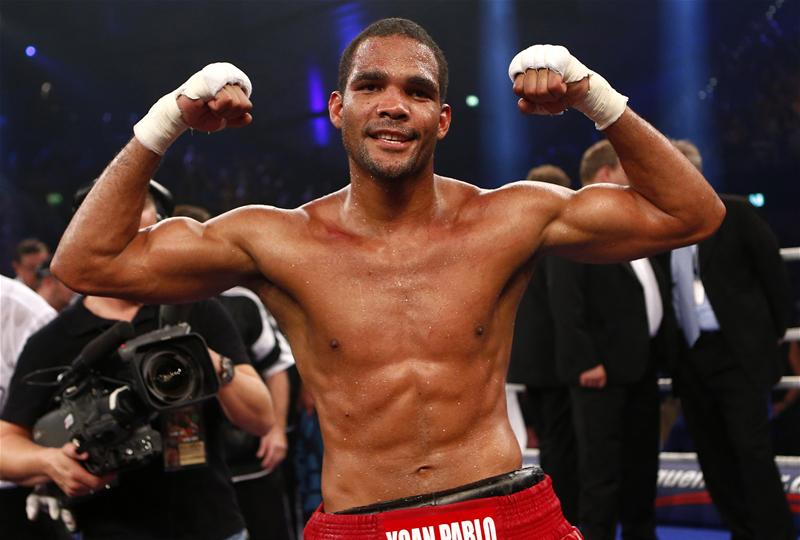 IBF Cruiserweight world champion Yoan Pablo Hernandez (29-1, 14 KOs) will make his long awaiting return to the ring. Hernandez has been inactive for nearly a year due to an elbow injury. His return will see him in a very tough fight against former world champion Victor Ramirez (22-2, 17 KOs). The bout will also take place in Ramirez' native Argentina July 25. Ramirez has looked good since returning to the ring in 2013 after a 4 year hiatus from boxing. In his last bout he impressively defeated Ola Afolabi winning the interim IBF Cruiserweight title. The fight was sanctioned for that title because of Hernandez being injured. Hernandez was then obligated to face the winner Ramirez in his next fight.
Hernandez is originally from Cuba where like many of his fellow countryman he had a very solid amateur boxing career. Hernandez has fought his entire professional career in Germany and under the promotional banner of local powerhouse promoter Sauerland. They have done an excellent job with Hernandez career including rebuilding him. Hernandez was 14 and 0 back in 2008 when he fought former world champion Wayne Braithwaite who was considered by many to have seen his best days. Braithwaite showed that he could still punch as he stopped Hernandez in round 3. It was a devastating loss considering Hernandez was knocked out but to both his and Sauerland's credit they didn't give up on him. Three years later he became world champion which he still remains today.
There could be some cause for concern of late with his inactivity due to multiple injuries over the last few years. He seems to be injury free now which is good but this will be his first time fighting outside of Germany as a professional. He is the more skilled fighter for sure between he and Ramirez. This however does not guarantee victory. Ramirez is very underrated and showed he has really improved in his win over Afolabi. He will have a lot of emotion fighting for a world title in front of his local fans. The inactivity is another issue here as Ramirez has been quite active against decent competition where Hernandez has been inactive.
This will be a tough task for sure for Hernandez being that he relies on skill more than anything. Timing is very important for him. It is what it is as they say. It cannot always be a perfect situation for a fighter in boxing. It will be very important that Hernandez keep his cool in this fight and stick to his game plan. He will have his hands full for sure with Ramirez who showed outstanding endurance in his last fight with Afolabi. Hernandez has his doubters. A victory over Ramierez under these circumstances will go a long way toward silencing them.
---