The wait is over!!! Ricky "Hitman" Hatton announced today via his website that he will be returning November 24 against Vyacheslav Senchenko at the Manchester Arena (formerly M.E.N Arena) in Manchester, England.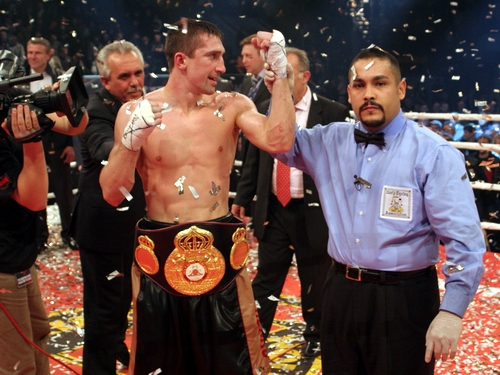 For his part, Senchenko is the former WBA welterweight champion of the world. The last time he fought, Paulie Malignaggi took that belt and gave Senchenko this in return.
"Thanks but no thanks."
"The Magic Man" Malignaggi is all boxer. Ricky Hatton is pure brawler. Senchenko is closer to Paulie's style, which would trouble Hatton at 147 than he is to being a brawler. Style match-ups don't always work like that. Regardless, Senchenko is not easy out for Hatton. After all, it's been three years since Hatton got lit up by Manny Pacquiao.
And even longer since he has had a win.
Can Ricky Hatton do it? Can he return to form and get those big money matches he wants with Floyd Mayweather, Manny Pacquiao and Juan Manuel Marquez?
---