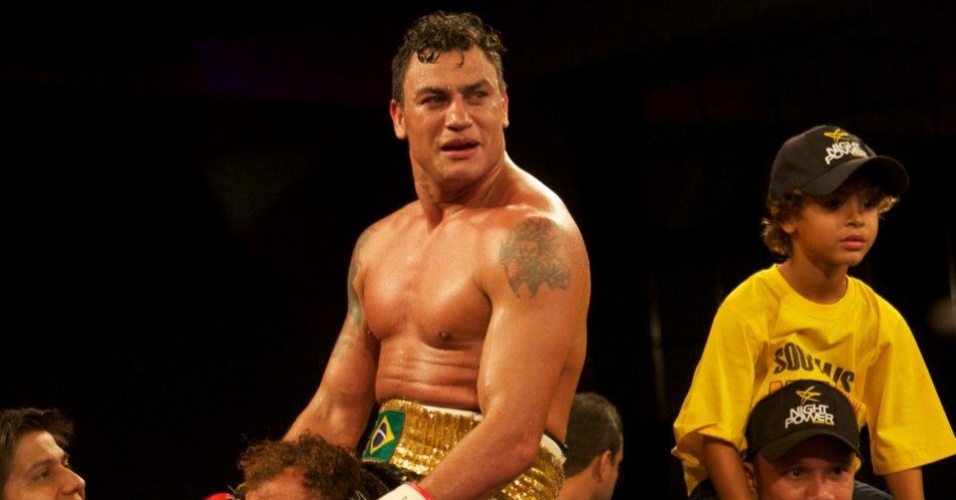 Former two-division world champion Acelino "Popo" Freitas (39-2, 33 KOS) reportedly will un-retire once again.  Once again his opponent will be fellow Brazilian Michael Oliveira (20-2, 15 KOs). The two met back in June of 2012 in Uruguay. Freitas entered that fight having not fought in nearly 5 years. The two entered the fight as junior middleweights. Freitas had fought the majority of his career up to that point between 130 and 135 pounds. Size would be the only advantage that Oliveira would have in the fight as he couldn't come close to the experience of the inactive Freitas. In the end Freitas dominated the fight as expected in route to stopping Oliveira in round 9.
Freitas has pretty much been retired but he is still a big star in Brazil and for sure the biggest boxing star from the country even now. Freitas is a true rags to riches story with reports saying that he grew up under very tough economic challenges. Boxing changed all of that for him in terms of both fame and fortune.  When Freitas got married his wedding was aired on live television in Brazil. This gives one an idea of the level of his fame there. Freitas went into politics after boxing following his initial retirement and succeeded there as well being elected as a legislator in Bahia, Brazil where he was born and raised.
A win over Oliveira didn't mean much the first time and would mean even less now three years later. It will be more interesting to see if Freitas is actually looking to make this comeback a serious one and not a one and done. If he does decide to continue on the weight class he will campaign at will be very important.  It's ok for him to fight at 154 against the lesser experienced Oliveira as shown in their first fight. It will be a much different situation against a more credible 154 pounder. Freitas only stands at 5′ 6″ so the welterweight division may be best  suited for him in a serious comeback.
Boxing in Brazil has been virtually non-existent in terms of major interest in any of the fighters by the local fans  . In fact the top current prospects from Brazil have joined U.S. promoters like Freitas did but are fighting at the moment on non-televised undercards in the U.S. for the most part including Freitas' nephew Victor Jonas. Freitas will be 40 in September but there are a number of fighters who were once at the top level still competing at a high level at this age and older. Freitas also can properly build up to top competition and rush by fighting locally in Brazil. This is important because there is no substitute for the activity of live fights. You can only spar so much. If Freitas decides to make this a serious comeback it will be very interesting to see how far he can take it.
---