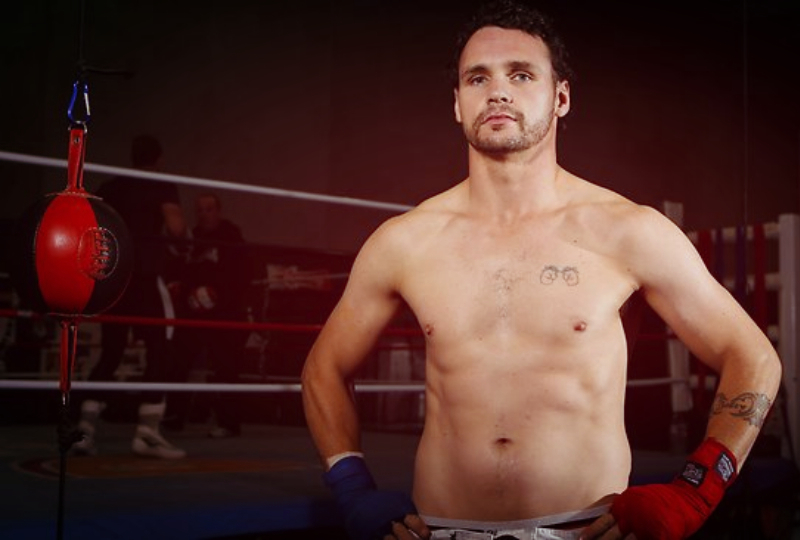 Former unified middleweight world champion Daniele Geale (31-3, 16 KOs) has a major chance to redeem himself when he faces WBC world middleweight champion Miguel Cotto (39-4, 32 KOs). The two will meet June 6th at the Barclays Center, in Brooklyn, New York. Cotto's promoter Rocnation will promote the event.
Geale will enter his fight with Cotto coming off of a little bit of momentum. This past December in Australia he defeated countryman and former world title challenger Jarrod Fletcher.  The U.S. fans for the most part didn't see that fight but more remember seeing Geale soundly TKO'd in round 3 by  world champion Gennady Golovkin on HBO last July. Geale on paper was the most accomplished pro that Golvikin had fought at the time or since in reality. Geale now has the chance to put something more positive in the  minds of fans as he heads to New York to take on the local favorite Cotto. It won't be the first time that Geale has challenged an opponent for a world title on their home turf. A fact that could actually work in his favor vs. Cotto.
In 2011 Geale would get his first crack at a world title. He would challenge IBF middleweight  Sebastian Sylvester in the champion's native Germany.  It is no secret in boxing of how difficult it is for a foreigner to win in Germany let alone defeat a local world champion. Geale would pull off the upset and by decision no less making the feat that more impressive. The following year Geale would travel back to Germany but this time against a much bigger figure in German boxing in WBA world champion Felix Sturm. This would be a much bigger challenge as Sturm would be the lead promoter for the show. Geale went about business as usual and upset Sturm by decision to become a unified world champion.
These experiences from at least a psychological stand point could work favorable for Geale. He is not likely to be intimidated by a large pro Cotto crowd. Geale is also the naturally bigger fighter having fought as a middleweight his entire career where Cotto has fought as low as 140. Geale is much tougher and durable than he showed against Golovkin. Those who are expecting to see a similar result vs. Cotto will likely be in for a surprise. Geale has never been known as a big puncher but more as a grind it out type of guy who can wear you down with his pressure. This is where his natural size advantage can work in his favor against Cotto in a fight that is expected to see the later rounds if not the full distance. Geale knows that he will enter the bout as the underdog but also knows he could leave as a three-time world champion.
---