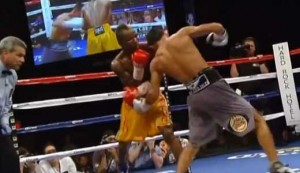 Finally a sanctioning body got it right when they announced, as reported by several news sources, that the IBF, after watching the tape of the Abner Mares-Joseph Agbeko fight ordered an immediate rematch to be held within 120 days. There is no word yet whether or not either side will actually go through with the fight. But that is not the point.
So often in this sport, sanctioning bodies *cough cough the WBC* seem to be just operating in a vacuum.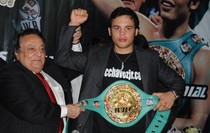 They make up rules, push back mandatory defenses, and flat out ignore common sense and generally act the fool.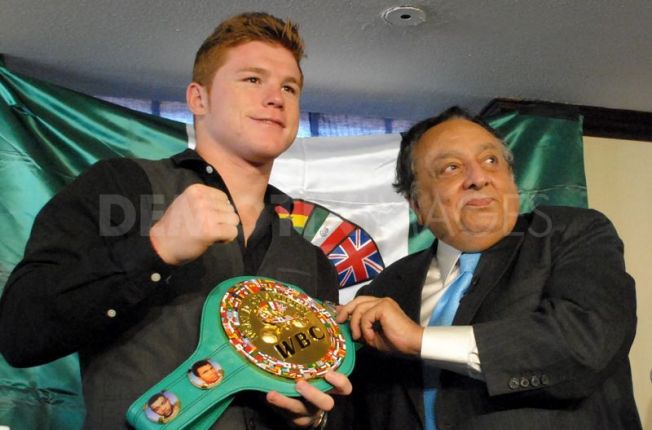 But today we can rejoice for a minute because the IBF, once investigated for all manner of malfeasance, got it right. They looked at the tape of "referee" Russell "Ray Charles"  Mora shitting the bed on Showtime and said 'You know what? This ain't right." Good on them.
At the end of the day, Mares will probably win again. But the idea that if you take away the knockdowns and Mares wins is silly. Take a look at the scorecard for this fight.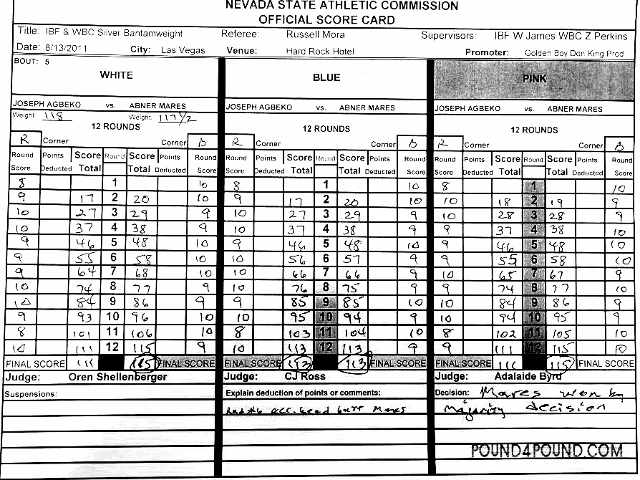 Going into that eleventh round, this fight was there for anyone to take it and Agbeko, despite being nailed in the nuts all fight long, was getting it done late. Mora absolutely changed the course of this fight first by not doing his job and then by doing it wrong.
Hopefully, what we get is another great fight and a ref that gets it right. Today, it's great to be a boxing fan.
---