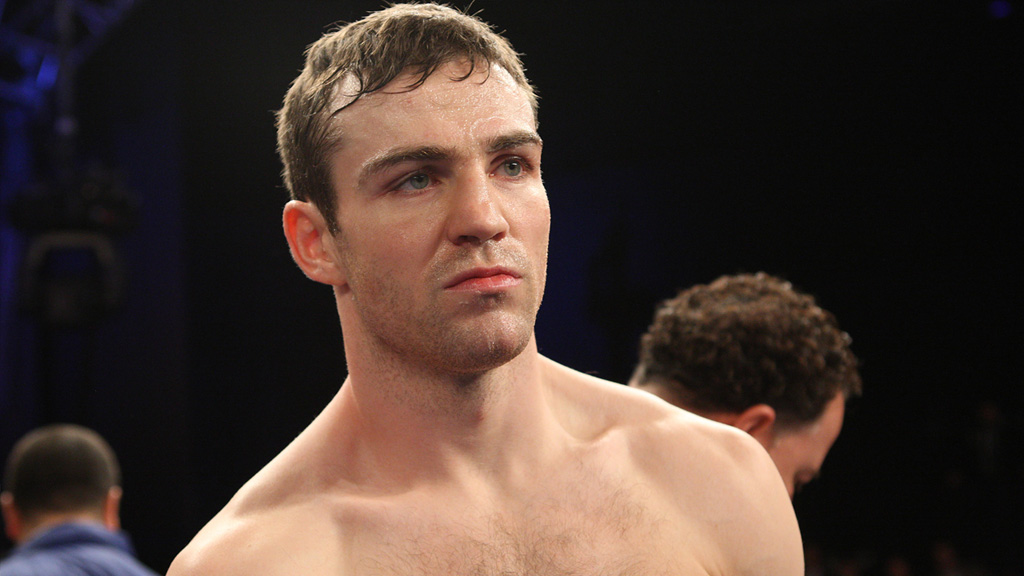 Like any fighter that has suffered a loss, Julio Cesar Chavez Jr wants to get back in there as quickly as possible.  After a little bit more of a year outside the ring because of promotional problems, Chavez Jr finally came back last month in a light heavyweight fight against former title challenger Andrzej Fonfara at the StubHub Center in Carson, California, and live on Showtime.
It wasn't the welcoming party he expected.
Chavez Jr was hardly in the fight against the much bigger Fonfara while he was never able to get on the inside.  He did have his moments when he was able to score his signature left hook to the body but it wasn't enough against the missile-like straight punches bouncing against his head.  The end came when Fonfara scored a hard left hook to the temple of Chavez Jr that sent him down to the canvas for the first time in his career.  Fonfara when after the clearly hurt Chavez Jr but wasn't able to finish him off in the remainder of the ninth round.  In the minute rest after the stanza, Chavez Jr claimed he hurt his leg and was never able to continue.
It is no secret that Chavez Jr and his fans left that night with a bad taste in their mouth and the son of the Mexican legend wants to erase it as soon as possible.  The talk around town is that Chavez Jr wants to come back against Matthew Macklin later this summer.
The problem with that is that Chavez Jr, the former WBC middleweight champion, wants the fight in the super middleweight division while Macklin is a career 160-pounder.  Obviously Chavez Jr is getting some flack from the boxing world for trying to force yet another smaller fighter to come up and give up some weight advantage.  In his two previous fights he forced Brian Vera, a fighter who has fought mostly at 160 pounds, to come up first at 171 pounds and then at super middleweight.
Why do these fighters subject themselves to the disadvantage?
Clearly because of the money that is offered and the huge amounts of exposure they are nearly guaranteed in getting with facing Chavez Jr.  Up to the Fonfara fight, Chavez Jr was one of the most popular fighters in the sport.  His rematch against Brian Vera last March was the best rated boxing broadcast of 2014 with a little over 1.4 million viewers.
Macklin, who is best known for putting up a fight a fight against Sergio Martinez in 2012 and then getting blasted in three rounds in 2013 by Gennady Golovkin, has stated to the British press than he is interested but not necessarily at 168-pounds.  He mentioned that it is not so much the contracted weight but the nearly twenty pounds Chavez Jr will put on after the official weigh-in.  Macklin said that he is willing to meet Chavez Jr halfway at 164 lbs.  He also stated that they were waiting on the final deal early next week.
Notice that he didn't say no, though….
---