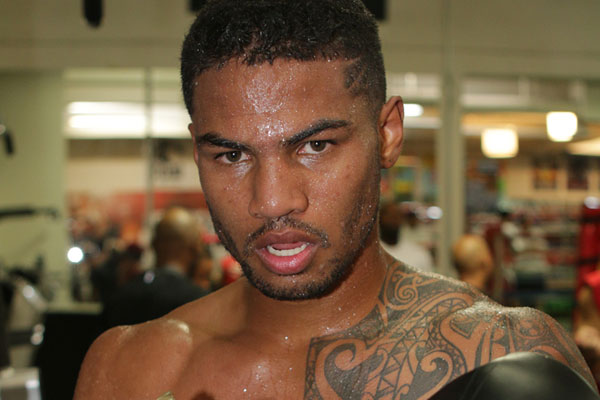 Here we go fight fans, another edition of Around the Ring with all the latest news going down in the boxing world:
Mosley Talking Crazy – Not only did Shane Mosley announce earlier this month that he will be coming back to the ring but he would be doing it in a rematch of his 2008 fight against Ricardo Mayorga. The fight is slated for Saturday, August 29th at the LA Forum and will be on an independent Pay-Per-View.  In a recent statement, Mosley declared that his fight was the one to be since on the same night the much anticipated Abner Mares vs Leo Santa Cruz fight will go down at the Staples Center.  Mosley probably shouldn't be hit on the head too much more.
More Mosley Clan News – it was announced earlier today that Shane Mosley Jr failed his Nevada State drug test for his last fight in late June. Mosley Jr stopped Jason Kelly in a BKB bout but came up positive for amphetamines.  His camp released his prescription for Adderall which treats his attention deficit disorder and which might have an exception according to Nevada rules.  Regardless, he will miss his next two scheduled fights which were this Saturday night and next month under his dad's fight with Mayorga.
No House for Cotto-"Canelo" – Even though it is believed that an announcement for the Miguel Cotto vs Saul Alvarez clash might come any day now, no venue yet has been finalized for the fight. It looks like Cotto has decided to have it on November 7th but wants it in New York.  Texas was considered early on in negotiations but Cotto declined since he didn't want to give Canelo an advantage by fighting in Lone Star state with its large Hispanic population.  Alvarez might just concede in fighting in hostile territory with all those Puerto Ricans just to get the fight since he is considered the favorite.  More news to come.
Andrade to be stripped – The WBO recently announced that they were about to strip their junior middleweight champion Demetrius "Boo Boo" Andrade of his title since he has not defended it in over a year. Looks like Andrade's camp has asked the WBO for an extension and has promised he will fight somebody in the top ten by September.  Let's see if the WBO has mercy on his soul.
Ward vs Golovkin – It looks like there is some serious talks between the camps of super middleweight champ Andre Ward and middleweight champion Gennady "GGG" Golovkin. Despite the negotiations, it looks like K2 Promotions, who handle "GGG", and Roc Nation, Ward's promoter, have hit a road block with the catch weight.  Golovkin wants 164 pounds while Ward said he will not shed a pound.  His argument is that Golovkin was willing to fight Chavez Jr and Carl Froch at the super middleweight limit and now is setting a catch weight for Ward.  For a PPV, looks like Golovkin will concede and move up to the full 168-pound limit.
---