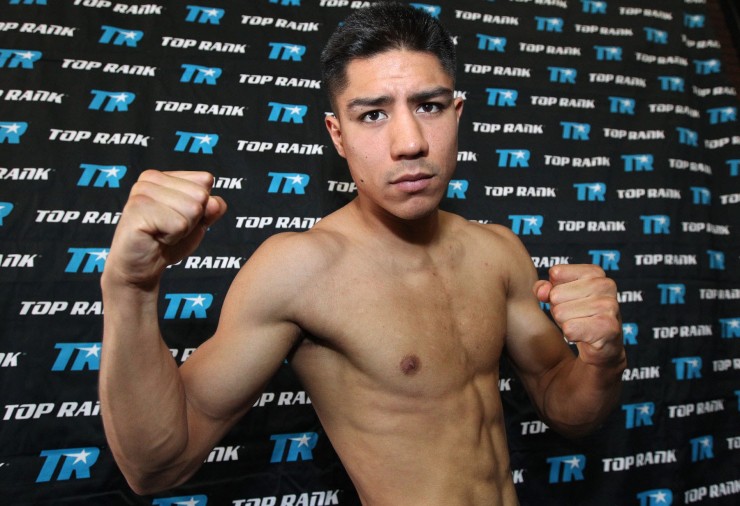 The month of March is behind us and now we are in the first days of April which gives us the first Pay-Per-View of the year and the first Gennady Golovkin fight of 2016. Before that we must get past the latest edition of Around the Ring:
1. Broner Turns Himself In – As promised, former WBA super lightweight champion Adrien "The Problem" Broner turned himself in to the corresponding authorities in Cincinnati, OH, to respond to the warrant for his arrest. Broner is accused of aggravated assault after allegedly beating a man with a gun outside a bowling alley back in January. Bail was set at $100,000 which Broner promptly paid only spending a couple of hours under custody. He made his court appearance this past Tuesday where he pled not guilty. He has another court date on April 14th. It was mentioned he is looking for a plea bargain in the criminal case but still must deal with a civil suit filed by the alleged vicitim.
2. Not a Manny Fan – As he left a restaurant in Los Angeles, Manny Pacaquiao was nearly attacked by a man who yelled obscenities as he made a be-line for the eight-divisional world champion. The man was intercepted by Pacquiao's team and the authorities were not involved. No word if the man was upset for the recent anti-gay remarks made by Pacquiao in his native Philippines.
3. Arum Has High Hopes – Top Rank's Bob Arum has high hopes for this Saturday night's Manny Pacquiao vs Timothy Pay-Per-View fight card. The veteran promoter expects at least 700,000 buys for the PPV on the HBO platform while mentioning there is only two thousand tickets available for the event at the MGM Grand Arena in Las Vegas. He feels the pro-Mexican undercard will help the PPV buys as well as the gate.
4. Martinez vs Lomachenko in the Works – After the "Axe Man" Nicholas Walters asked for an exorbitant amount to face Vasyl Lomachenko, the new name mentioned to face the Ukrainian is WBO super featherweight champion Roman "Rocky" Martinez on June 11th at the Madison Square Garden. Lomachenko will be going up in weight to face Martinez for possibly his second title in as many divisions. The fight card lands on the eve of the traditional New York Puerto Rican parade.
5. Vargas Wants Garcia – The newly minted WBO welterweight champion Jessie Vargas says he wants a unification fight with WBC 147-pound champion Danny "Swift" Garcia. Vargas is looking to return in July and would like to face the man from Philadelphia but looks like it might be farfetched since Vargas is with Top Rank and Garcia with Al Haymon. Haymon and company are being sued by Top Rank in a California court. One that is asking for an opportunity to face Vargas is Phoenix, AZ's Jose Benavidez. Benavidez captured the interim WBA super lightweight title in 2014 but now looks to make the jump to welterweight. Benavidez is undefeated in twenty-four fights as a professional.
---