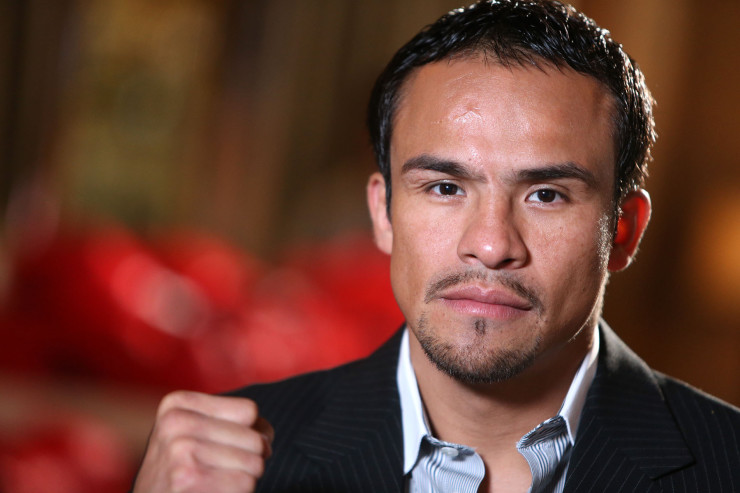 The first of two huge fights weeks is upon us but we still have other news that has nothing to do with Golovkin or Lemieux, here is your weekly rundown, the latest edition of Around the Ring:
One and Done – According to a recent article by Lance Pugmire of the Los Angeles Times, Top Rank's Bob Arum met this week with Manny Pacquiao and they decided the Filipino will fight one more time and then retire. The fight will take place before April 9th. Pacquiao is planning to run for the Filipino senate in May and if he wins, it is a six year commitment with not much time free to train. Possible opponents are Juan Manuel Marquez, Terence Crawford and Viktor Postol among others.
Not Khan – Another one that was mentioned as a possible future Pacquiao opponent was none other than Amir Khan. The problem is Khan reported yesterday he pulled himself out of the running as of yesterday because he felt Pacquiao was playing games and not signing the contract.  According to Arum there is no contract to sign.  Many believe Khan's problem is his association with Al Haymon and the fact Arum will not deal with the reclusive advisor.  Khan has gone as far as  to state that he is no longer with Haymon for the chance to face Pacquiao but Arum is a sly old fox and it could be understood that he doesn't believe the Brit.
200K or Bust – Ok, we said weren't going to mention the impending mega fight this weekend for most of the middleweight titles between Gennady Golovkin and David Lemieux but this is more about the business of the fight. Tom Loeffler, main man of K2 Promotions, says they need at least two-hundred thousand Pay-Per-View buys for the event to be an economic success.  Loeffler also mentioned that despite this being Golovkin's first PPV, he doesn't expect for the rest of his fights to be on that platform.  It depends on the opponent.
Marquez Says No to 2015 – Juan Manuel Marquez finally decided not to fight in 2015, this in nearly mid-October. Marquez has been teetering between retiring and continuing his career for in search for a fifth title in as many divisions.  He tried to make a fight againt IBF welterweight champ Kell Brook but it didn't materialize.  Marquez will throw his hat in the promotional business next month with his debut fight card in Mexico City featuring three national titles.  He  said he is willing to return to the ring in 2016.
Rigondeaux Still Champion – WBO super bantamweight champion Guillermo Rigondeaux was recently threatened in losing his title for inactivity. He has only fought three times in the last three years with his last fight taking place in December of last year.  Despite announcing he is a managerial and promotional free-agent, Caribe Promotions, his former promoter depending who you believe, announced they are putting the finishing touches on a defense of his title as early this November. More news to come.
---