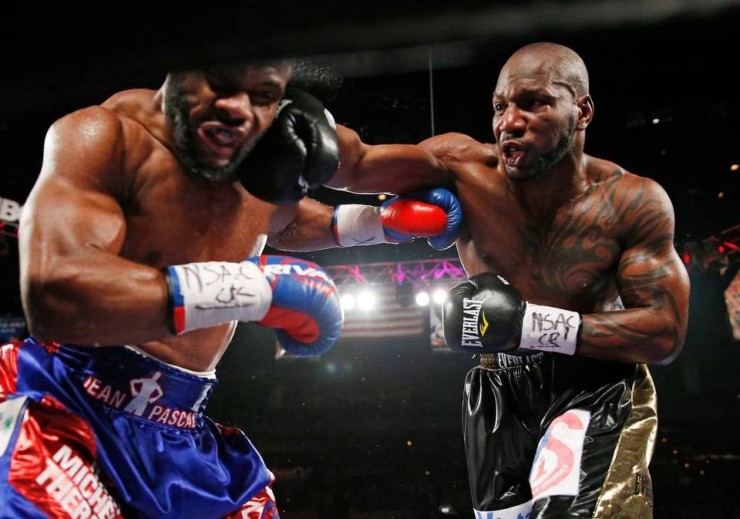 Last week we debated on how legendary Rocky Marciano would have fared in a previous or future era.  Marciano retired with an unbeaten record of (49-0, 43 KOs) in 1955. There have been a few close calls of the record being tied but yet nearly 60 years later and it still stands alone. Many who weighed in felt that Marciano would have been successful in any era. Some felt that he would not have gone unbeaten in future eras. The record has been in the spotlight most recently as Floyd Mayweather Jr.  now (48-0) could tie the record in his next fight.
Recently there has been what we will call some questionable judging in some pretty significant fights. In some cases it appeared the right fighter won but it was the overall scoring that left  some with a few raised eyebrows. This past weekend the fight between former world champion Jean Pascal took on unbeaten Yunieski Gonzalez in a 10 round light heavyweight co- feature that was aired on HBO. It was action filled fight where both fighter's had their moments but a large majority felt that Gonzalez deserved the decision. In the end all three judges had it the same in favor to Pascal unanimously over Gonzalez.
The decision sparked debate in the social medias that carried onto the late ours and early morning following the fight. There has actually been decisions of late that were perceived as less deserving than this one that Pascal won. The question now brings back the debate of should boxing use "Open Scoring".  When you use this method three official judge's scorecards are collected by the referee at the end of each round and then given to a member of the local commission.  Their official scorecard is marked on an electronic computer screen. When the enter button is pressed all three judges scores appears on a large screen where all those in attendance can see prior to the start of the next round. This process is repeated after each completed round. The WBC actually announces scores after rounds 4 and 8 of some of their title fights.
Some are not in agreement with either of these methods of scoring feeling it can affect the flow of a fight or the effort of either fighter. In the case of Gonzalez it could have come in helpful for him to have known that he was behind in a fight he thought he was winning. Please give us your take. "Open Scoring" yes or no? Is it more helpful or do you feel that there should be more focus on yearly trainings and seminars for the current judges to help improve on the current scoring system? We look forward to your feedback.
---