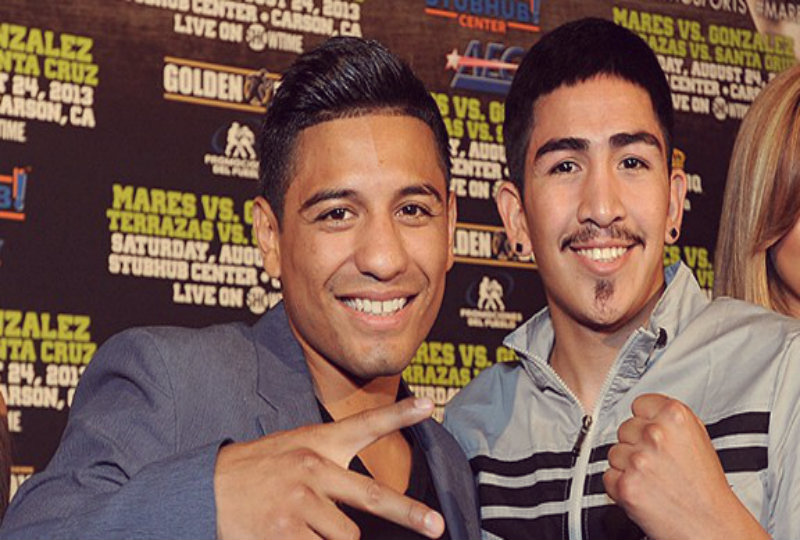 We saw our current unbeaten streak come to an end last week.  We chose Russian based Ukranian Stanislav Kashtanov (31-2, 19 KOs) to defeat unbeaten Dominican Felix Valera (13-0, 12KOs). The bout took place last Sunday at the Open-Air Bike Show, in Sevastopol, Crimea. It was a closely contested bout that ended in a split decision. We chose Kashtanov to win the fight but it was Valera who won the decision.
We now move forward and look to begin a new unbeaten streak. The fight we have selected is a very anticipated showdown.  It features unbeaten world champion Leon Santa Cruz (30-0-1, 17 KOs) and former 3- division world champion Abner Mares (29-1-1, 15 KOs). The bout will take place this Saturday at the Staples Center, in Los Angeles, California.
Two years ago Mares was on a serious roll. He was unbeaten and had won his third title in his third weight class. Mares was then upset by former multiple world champion Jhonny Gonzalez. He entered that fight heavily favored to defeat Gonzalez but was stopped in less than one round. Mares would not fight again for nearly a year. He has won three in fights in row since the loss to Gonzalez.
Santa Cruz has been on quite the tear the last few years. He has been dominating the opposition that has been put in front of him quite easily. Santa Cruz has sought out the biggest names near his weight classes. Mares will be the biggest name he has fought without a doubt.
Santa Cruz has been criticized for the level of competition that he has been fighting of late. The good thing is that he has not struggled but done what he was supposed to do with whomever they have had him face. Mares has not looked the same since the Gonzalez setback. That same fire and confidence of a few short years back seems to be much different than it was. Santa Cruz has been installed as -200 favorite to Mares' +170 underdog status. We feel that Santa Cruz rates to be the favorite and should win this fight.
Disclaimer: Boxing360's Pick of the week is strictly for entertainment purposes only
---