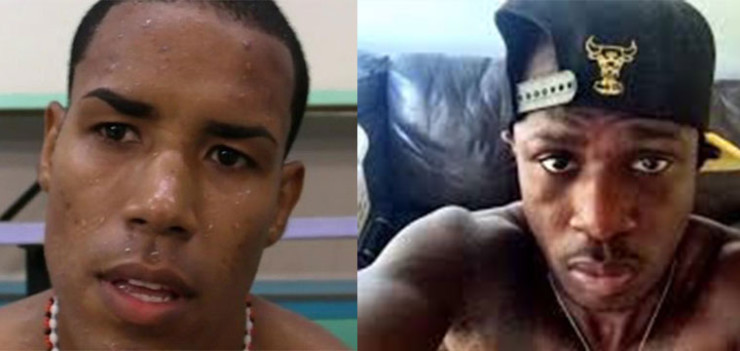 Last week we decided to go with the WBC world welterweight title fight between former world champions Danny Garcia and Robert Guerrero. The fight did more than just live up to the hype. Garcia entered the fight as a very heavy favorite but many felt that Guerrero at the very least was going to push Garcia to the limits if not upset him. Guerrero came out very strong and hit Garcia with some flush shots. Garcia to his credit took the best Guerrero had to offer and fired back. They fought evenly for the first half of the fight. Garcia would make some adjustments defensively and pull away for the second half of the fight. In round 12 the two slugged it out in what could be a candidate for round of the year. Guerrero seemed to get the best of it but Garcia had already secured the victory. All three judged had it unanimously for Garcia. It was a loss for us as we had picked Guerrero in the upset. We also picked Donovan Dennis to upset Jarrell Miller the night before. Miller knocked out Dennis so it was an 0 for 2 loss week for us.
This week we have decided to go with the matchup between former Puerto Rican Olympian Alex De Jesus (21-1,13 KOs) of San Juan, Puerto Rico and Florida based Haitian Joseph Elegele (14-2,10 KOs). It will not be to often to see a matchup of two southpaws. The welterweight bout is scheduled for 8 rounds and aired on Bounce TV.  The site of the event will be the Seminole Casino, in Immokalee, Florida. The promoter of the show will be Marshall Kauffman (King's Promotions).
This matchup is a very intriguing one. De Jesus has been very inactive due mostly to a domestic violence charge that had him incarcerated for nearly 4 years. Elegele was once a promising prospect before a pair of losses set him back. He has been trying to get his career back on track. A  few short years ago he was an unbeaten highly touted prospect.  Neither guy has fought tough since attempting to rebuild their individual careers. This fight will be a step up in class for both. De Jesus seems to be the one favored in this fight but were going with Elegele to win this one. He has been more active and will have the hometown support living a fairly short distance away from the fight venue.
---