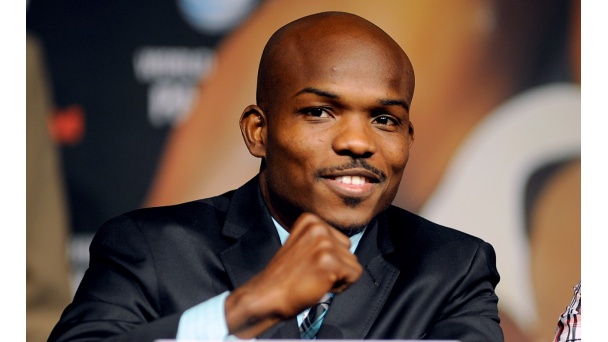 Timothy Bradley said it best in an interview with renowned boxing scribe Steve Kim, "all good things come to an end this one has come to end." The current WBO welterweight champion was speaking of his recent split from his long time trainer Joel Diaz.  Bradley and Diaz worked together out of the Inland Empire area of California, about one hundred miles east of downtown Los Angeles.  Known more for its intense heat than their world-class boxers, the area was put on the boxing map with the work of Diaz and his brothers, former champions Julio and Antonio.
The team of Bradley and Diaz is coming off a great win over Jessie Vargas where the fighter captured the interim WBO welterweight title.  He was later promoted to full-fledged champion.  Bradley controlled the majority of the fight and survived a great punch by Vargas in the last round that nearly put him out on his feet.  With thirty-two wins against one loss and one draw, it seemed that everything was fine and dandy in Bradleyland as it was rumored that he was getting ready to face Brandon Rios in November.
The recent news proves that isn't.
Both men have gone to the press and despite their ten-year long relationship; some disparaging remarks have been made from either side.  Bradley told Kim that he needed a trainer that was there for him noting that Diaz's growing stable was keeping the trainer too busy to train Bradley on a day-to-day basis and at times leaving the champion to fend for himself at the gym.  Diaz currently trains contender Diego Magdaleno and former champion Omar Figueroa as well as a number of up and coming prospects.
Diaz didn't sit idly by as Bradley put his dirty laundry out on the street but the respected trainer didn't have anything bad to say about the fighter but more about his manager who also happens to be Bradley's wife.
Diaz mentioned that ever since Bradley left the renowned fighter representative Cameron Dunkin and hired his wife as his manager, things have gotten tense.  Diaz respected the fact that Bradley lives with his wife and his brother in law, who also seems to be the source of some issues, and at the end needs to keep them happy.
One other theory is that since Bradley finds himself at the twilight of his career, he needs, or better said, his wife needs to take care of his money.  It could be suspected that the deal he has with Diaz is something that was worked out years ago, before Bradley was making any serious money.  Now that Bradley enjoys a reported large minimum from promoter Top Rank subsidized by HBO, Diaz gets paid a substantial part.  With a new trainer, Bradley can negotiate much better terms because he is a veteran fighter, one that might not need everything an up and comer might like when he hooked up with Diaz.
Bradley said he wanted to learn something new and wanted to stay fresh, another reason of why he left Diaz.  That might be true but it is very hard to teach an old dog new tricks, let's see who the next guy is and if he can do it.
According to Bradley, it won't be Teddy Atlas.
---