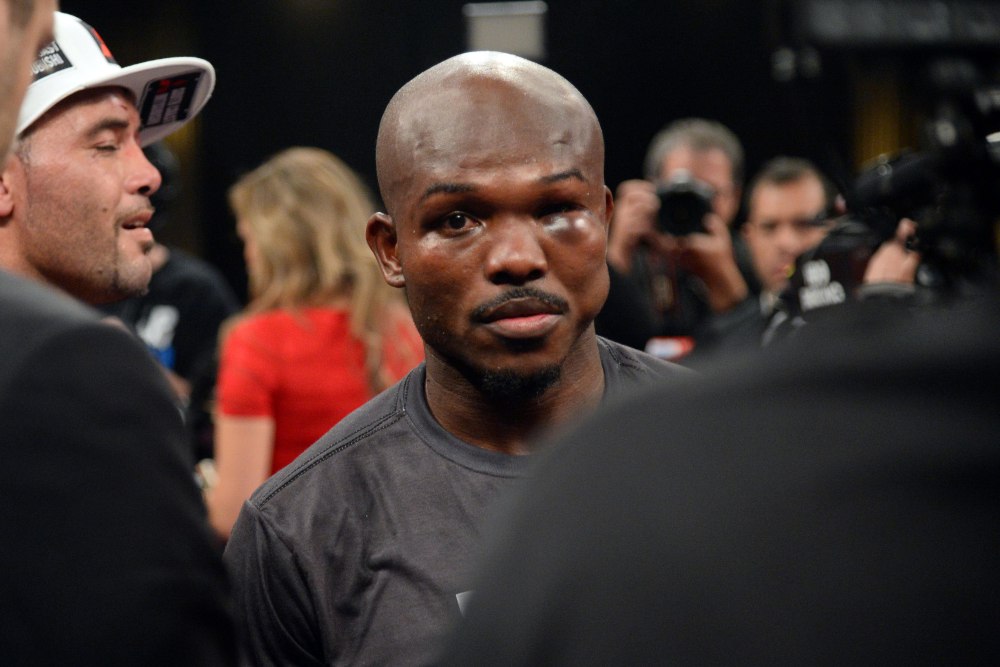 Either fight couldn't be any different to each other but at the end it was a means to an end.  This past weekend we had a double bill on each of the two major fight networks in the sport.  On Showtime we had the clash between former champions in Amir Khan vs Devon Alexander while on HBO we saw former two-time champion Timothy Bradley clash against tough Argentinean Diego Chaves.  Both fights took place in the city of sin, Las Vegas, with Khan-Alexander at the MGM Grand Arena and Bradley-Chavez at The Cosmopolitan a couple of blocks away if that.
For his part Amir Khan complete dominated Devon Alexander like nobody had done before.  Before the fight Alexander had suffered only two previous losses.  One to Timothy Bradley in a very close controversial decision and the second to Shawn Porter where he dropped his IBF welterweight title late last year. Against Bradley the difference was only five, four and two points respectively on the cards.  With Porter it was closer with four points difference on one two cards and two points on the other.  With Khan the story was much different as Khan was able to out box and out class Alexander with ease and proved that he was the quicker one of the two by far.  Scores in the twelve round bout, which was for Khan's WBC Silver welterweight title, were 120-108, 119-109 and 118-110.
Down the street on HBO the fight was a lot more rough and tumble between Bradley and Chaves.  Instead of boxing like he is known to be able to do Bradley decided at times to brawl it out with Chaves.  In the eyes of many including the HBO commentators Bradley should have gotten the win but instead he walked away with a split draw and a severely swollen left cheek from a series of head butts.  After a closer first third of the fight it looked as if Bradley took over the second half of the fight en route to what should have been an easy win.  Instead the scores of 115-113 for him, 116-114 for Chaves and an even 114-44 were announced.  The draw marks the first for Bradley as a pro as he was coming off his first professional loss, a unanimous decision to Manny Pacquiao in their rematch earlier this year.
So what is next?
Khan has been calling out for a Mayweather payday since December of last year.  The general consensus was that the winner between Khan and Alexander would be the next opponent for the king of the pound for pound list since Alexander was also mentioned at one point as a possible Mayweather opponent.  With last Saturday's performance Khan didn't leave no doubt that he would be in the running.  He actually raised the question if he just might have the style to beat the nearly thirty-seven year old Mayweather. As far as Bradley, the good news is that no fractures were found to his cheek. The bad news is that Bradley didn't look like he carries the welterweight limit of 147 pounds all that well.  It was rumored that he might be looking for a fight against Miguel Cotto but after this draw, deserved or not, that might be in the cards in the immediate future.
---