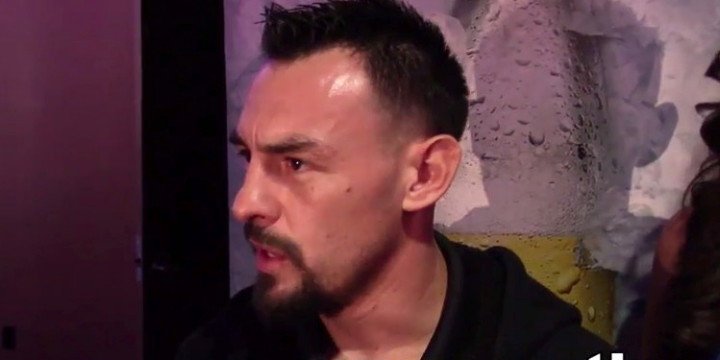 Former multi-divisional world champion Roberto "The Ghost" Guerrero  (33-3-1,18 KOs) will face former world champion Danny Garcia (31-0, 18KOs) January 30th. The main event bout will take place at the Staples Center, in Los Angeles, California.   It will be scheduled for 12 rounds and fought in the welterweight division. Fox will broadcast the event live with Tom Brown (TGB Promotions) promoting the show.
Guerrero enters his bout with Garcia coming off of a hard fought decision win over Aaron Martinez. The iron chinned Guerrero was dropped early in the fight. He showed a lot of heart to not only to overcome the knockdown but to come back strong and pull out the victory down the stretch. Guerrero entered his bout with Martinez a heavy favorite. The fact that he was pushed to the limit made many wonder if he has seen his best days.
Garcia is now in his second consecutive welterweight fight. He impressively stopped former world champion Paulie Malignaggi this past August. It was an impressive win for Garcia following a few fights where he did not look at his best in the closing of a few bouts. Guerrero will bring a different dynamic to the table having already proven himself in the welterweight division where he has shown he can box and punch with success. Guerrero is also a southpaw which could  lead to Garcia having to adjust for a few of the opening rounds.
Guerrero has not fought since his fight with Martinez. Prior to that he dropped a punishing loss to world champion Keith Thurman. Guerrero was down in that fight as well. He again got up to fight extremely hard to close out the fight. The Martinez and Thurman fights were only 3 months apart. A very quick turn around for two such grueling fights. Garcia is a heavy favorite to defeat Guerrero per some sportsbooks' odds.  Guerrero will enter his fight with Garcia with more than 6 months since his last fight. The rest could be just wanted he needed. This we shall find out following his performance versus Garcia.
---