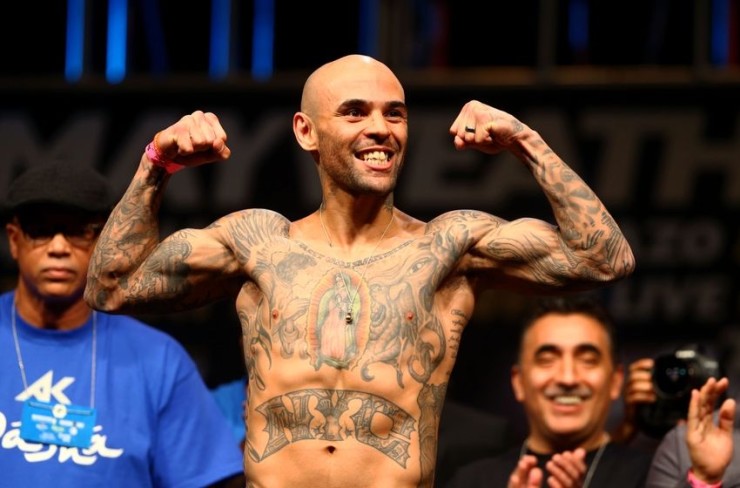 Former world champion Luis Collazo (36-6 , 19KOs) will once again enter his next fight as an underdog. Collazo will challenge unbeaten WBA welterweight world champion Keith Thurman (25-0, 21KOs) this Saturday. The bout is scheduled for 12 rounds and will air on ESPN2. It will be another edition of Al Haymon's Premier Boxing Champions (PBC) series. Site location will be the USF Sundome in Tampa, Florida.
Collazo is given little chance to compete in this fight by many let alone pull off the upset. This is nothing new for Collazo. It has kind of been the theme throughout his career the past decade. It was nearly 10 years ago that an unknown Collazo fought world champion Jose Antonio Rivera in the latter's hometown.  Collazo would go on to upset Rivero by decision no less to become world champion. The victory put Collazo on the map and landed him a major fight against unbeaten Ricky Hatton who was moving up in weight one division to challenge Collazo for his title. It didn't look good early for Collazo as he was down in round 1. Collazo would not only get up but fight his way back into the fight round by round. Behind on points Collazo would hurt Hatton badly in the 12th and final round but Hatton managed to stay on his feet to see the final bell and win a close decision. Collazo has not held a world title since but did manage to upset Victor Ortiz last year to revive his career. That momentum was stalled when Amir Khan dominated him in his last fight about a year ago.
The loss to Khan, the inactivity, and that he is fighting an undefeated Thurman sees him entering this fight heavily favored to lose. Collazo seems to be upbeat by his chances to pull off the upset. Thurman enters the bout coming off of a career best win over Robert Guerrero. Thurman clearly won but did come out of the fight a bit bruised up. Guerrero did not look good in his last fight appearing to have some lingering effects from his fight with Thurman. We shall see if Thurman shows any of those same signs. If he does then his fight with Collazo could be much more entertaining that most are expecting.
---