Boxing History: March 12, 1959 Carlos Ortiz W 15 Kenny Lane, NYC.
Wins vacant Junior Welterweight Title.
Carlos Ortiz (born September 9, 1936) is a Puerto Rican who was a three-time world boxing champion, twice in the lightweight division and once in the Jr. Welterweights. Ortíz is mentioned among the best Puerto Rican boxers of all time by sports journalists and analysts, along with Félix "Tito" Trinidad, Wilfredo Gómez, Héctor "Macho" Camacho, and Wilfred Benítez.
Turned pro in 1955. He had 27 straight victories.
Won the Junior Welterweight title in 1959.
On April 21,1962, he defeated Joe Brown for the lightweight title in a 15 round decision.
In 1962 Carlos was awarded fighter of the year.
He had 18 successful title defenses.
Carlos Ortiz retired in 1968.
Carlos will go down in history as one of the greatest lightweight champions of all times.
LIKE MANY great fighters, Carlos Ortiz first developed his fighting instincts on the street. When his family moved to New York City when he was a child, Carlos found himself
in numerous street fights. He began training at the Madison Square Boys Club and turned pro at the age of 18.
Ortiz is also a member of the International Boxing Hall Of Fame and he always enjoys to take photos with his fans and sign autographs for them.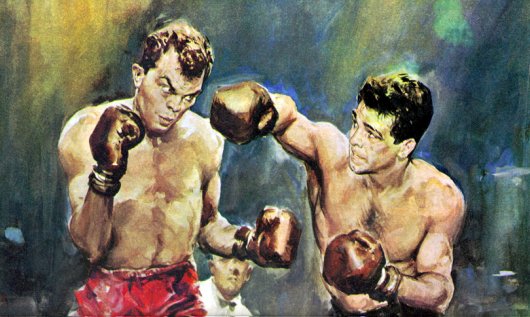 Ortiz defended his title against Duilio Loi at the Cow Palace in San Francisco in June 1960.
---