Every fighter can get caught now and again.
It happens.
But when you get knocked out twice in four years by guys that weren't supposed to knock you out,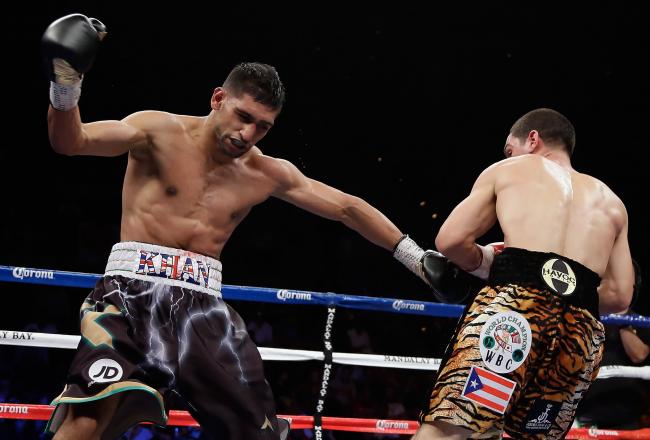 you may have to reconsider things a bit.
Khan has. First by switching from his English handler to Freddie Roach of Wild Card fame. That seemed to be a solid marriage until Lamont Peterson beat Khan by unanimous decision last year. When WBC and WBA junior welterweight champion Danny Garcia technically knocked out Khan in July, "King" Khan cleaned house and moved to Northern California. He is now trained by Andre Ward's ring general Virgil Hunter.
How will that play out? Khan is a speedy fighter with a snapping jab, quick feet and a stiff upper body. Can Hunter loosen him up? What will be the result of this? Can a man who is always one punch away from losing big become a champion yet again?
The firs step begins December 15 at the Sports Arena in Los Angeles, CA. Khan will take on lightweight Carlos Molina in a junior welterweight bout.
Molina might not be expected to win this first bout back but then again  . . .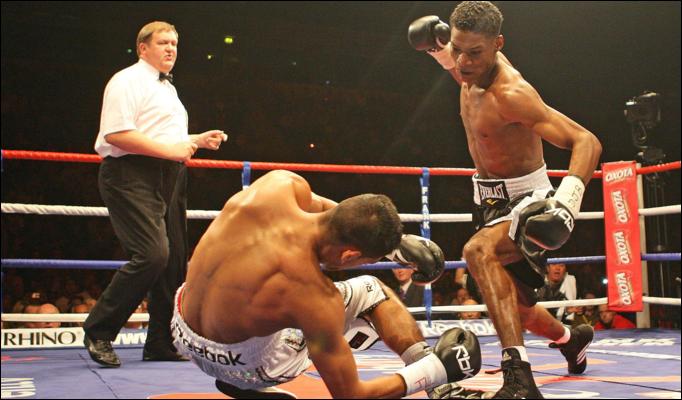 this wasn't supposed to happen either.
Can Khan come back?
---