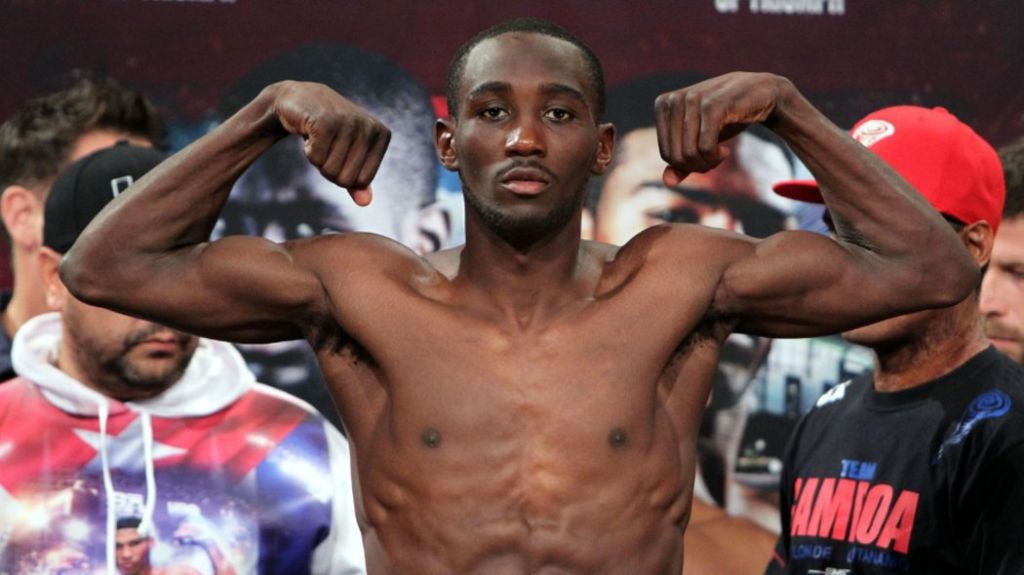 Emergence in 2014
WBO Lightweight champion Terrance Crawford (25-0, 17 KOs) truly had a superb year in 2014.  This was led off by his championship winning performance over Ricky Burns. Crawford went into the homeland of Burns in Scotland, UK and won by unanimous decision. That is a very difficult task to say the least. Unfortunately there was no U.S. TV airing the event. To put his performance in perspective Crawford won a unanimous decision without scoring a single knockdown. History will show how difficult it is for a visitor to win a world title by decision in the UK. Crawford was the favorite in the fight but Burns to his credit pushed Crawford like no one else has since or after in his pro career. Crawford showed that he was no flash in the pan either. He followed the Burn's victory up with a spectacular knockout of former world champion Yuriokis Gamboa. Crawford wasn't done yet as he would close out the year strong unanimously decisioning top rated Raymundo Beltran. Crawford put on quite a show displaying high level defense, offense, and power. Well deserving of the Sugar Ray Robinson Fighter of the Year Award from the Boxing Writers Association of America (BWAA) he won earlier this week.
Representing Nebraska
In terms of athletics in the state of Nebraska College Football has reigned supreme for years.  Terrance Crawford is now giving the local sports fans of the state someone else to root for on a Saturday night. Crawford fought twice at the Century Link Center, in Omaha, Nebraska. Both times he fought there he packed the house. The fans of the state have really shown support for him and for good reason. He carries himself well, excites the crowd with his performances in the ring, and he proudly represents the state of Nebraska well. U.S. fighters packing their hometown venues is a rarity these days in boxing. The fact that Crawford is showing he can do this consistently could set the stage for even bigger things for him at home.
Move to 140
Crawford now will get his feet wet at 140. It should be noted that Crawford has fought at 140 and higher earlier in his career. It will be much different though as his fights now at the weight will be against world ranked fighters. Crawford has not officially vacated his WBO Lightweight title as of yet but all indications seem that he has fought his last fight at 135. Which makes sense as he arguably beat the three best guys that 135 had to offer. Crawford will square off against Thomas Dulorme (22-1, 14 KOs) who is ranked #5 in the world by the WBO. Dulorme is a solid opponent but one that Crawford should beat. Credible non the less. The 140 pound division is loaded with talent such as world champions Danny Garcia, Lamont Peterson, contenders Adrien Broner, Lucas Matthysee, and Ruslan Prodinov. Lots of big fights to be made. The question now is who will really want to face Crawford unless they have too. Crawford is a complete fighter. He can outbox you, out slug you, and his defense is arguably his best weapon.   A real nightmare for a one dimensional power punching type of fighter. Crawford's 2014 performances should have him knocking at the door of entry into the pound for pound world ratings. Duplicating what he did in 2014 won't be easy. As even getting the big fights could be challenge. If anyone is up for such as task it is Crawford.
---