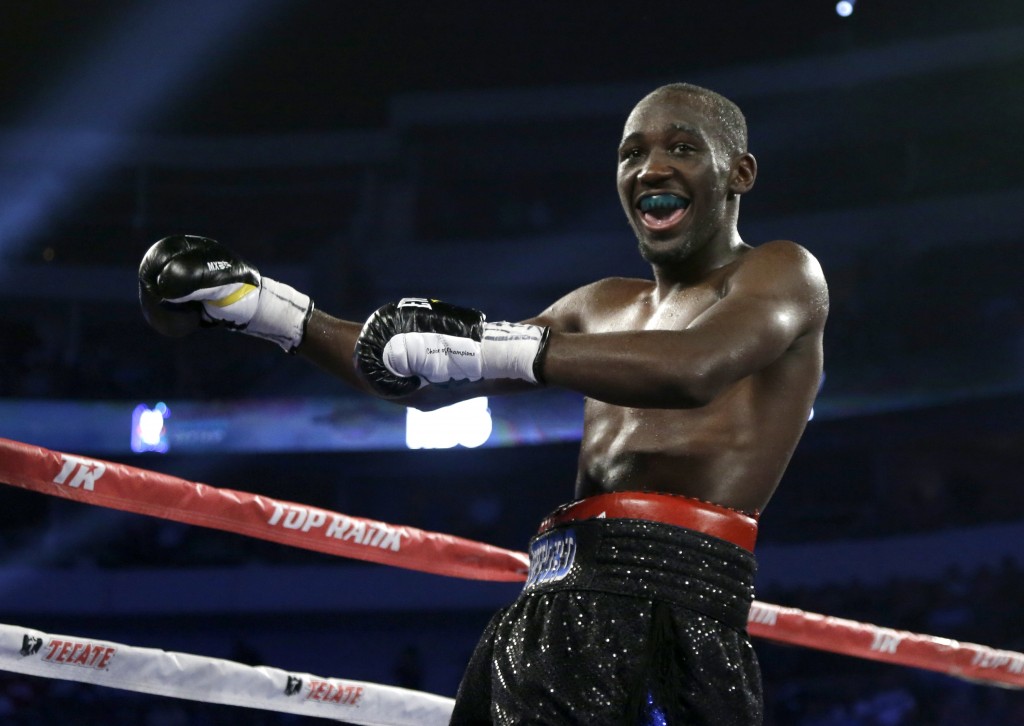 In the last blog we went over why many in the boxing world have nominated veteran junior welterweight Mauricio "Maestro" Herrera as the Fighter of the Year on the strength of two robbed decisions, the first against Danny Garcia last March and the second against Jose Benavidez Jr just a couple of weeks ago, both taken place in the city of sin, Las Vegas.  Now we will go over the case of one Terence "Bud" Crawford of Omaha, Nebraska.
If there is something that Crawford can do is take advantage of opportunities.  His first came in early 2013 when he got the call with short notice to face Colombian Breidis Prescott at 140 lbs on the undercard of Alvarado vs Rios II.  Despite fighting five pounds over his natural weight, Crawford put on a masterful performance against the hard hitting Prescott which put the boxing world on notice.  A quick knockout of Alejandro Sanabria plus another unanimous decision win, this one against formerly undefeated Andrey Klimov, gave Crawford a pretty solid 2013.
He really went for broke in 2014.
He began the year by traveling across the big pond in March and easily defeating with scores of 116-112 twice and 117-111 Ricky Burns for the WBO lightweight title.  Obviously being in his opponent's hometown helped the scores not be as wide. For example, Burns had defended his title in his previous fight against Ray Beltran with a draw despite all onlookers seeing the Mexican win and Burns suffering a broken jaw.  No such luck against Crawford as the American's dominance over the Brit couldn't be denied.
Crawford's second opportunity seize was in his next fight which set the wheels in motion for his nomination for Fighter of the Year.  After undefeated two-divisional champion Mikey Garcia could not come to terms with his promoter Top Rank for a fight against Yuriorkis Gamboa, Crawford was more than happy to take his place.  The fight was set for June 28th in his hometown.  After struggling a bit early in the fight Crawford took over as soon as he switched over to southpaw.  His domination was such that he sent the previously undefeated Gamboa to the canvas four times, once in the fifth and the eighth and twice in the ninth.  With the win Crawford became the darling of the boxing scene, not only for his technical prowess but for his finishing instincts and popularity in his hometown where he drew a bit over ten thousand fans.
Although Ray Beltran was considered the people's champ after being robbed against Burns, he needed to prove it against Crawford on November 29th in Omaha and on HBO.  He didn't.  Once again Crawford switched over to southpaw early in the fight and was able to control the distance and speed of the bout keeping the tough Beltran at bay.
This year Crawford proved that he could go to his opponent's hometown and win, finish off a quicker and more experienced opponent by tweaking his strategy and out toughing one of the toughest fighters in his division.
Crawford has stated that now he will go up to junior welterweight in 2015.  Let's see what kind of year he gives us.
---