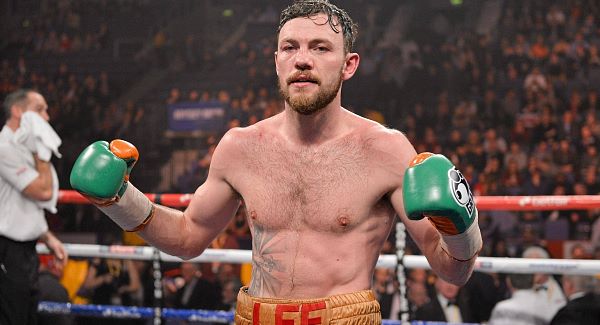 In less than a month the boxing world will see something unprecedented in nearly thirty years. For the first time since Larry Holmes went fifteen rounds with Carl "The Truth" Williams in May of 1985, a professional boxing match will be seen live on primetime over the NBC airwaves. On Saturday March 7th, Premier Boxing Champions will air as the first of a series of boxing shows to be broadcast either on Saturday night or Saturday afternoon on the peacock network and also on NBC Sports on cable. Following we will analyze the first four fights that will be featured on the first two broadcast.
1. Keith Thurman (24-0, 21KO) vs Robert Guerrero (32-2-1, 18KO) – "One Time" Thurman will be facing his biggest challenge to date in the southpaw Guerrero in the first telecast. Thurman in 2013 considered one of the best up-and-coming fighters in the sport, only fought twice in 2014 and didn't look all that great. Yes, he stopped Julio Diaz in three but that fighter was only a shell of the former lightweight champ and in his second fight of the year against unknown Leonard Bundu, he was not able to deliver what everybody expects from him, a knockout. In Guerrero he will face a grizzly veteran known for his skill and heart. Too bad he didn't show any of that against Floyd Mayweather Jr but he sure did in his last fight against Yoshihiro Kamegai. Thurman should have enough to beat Guerrero but it won't be a walk in the park.
2. Adrien Broner (29-1, 22KO) vs John Molina (27-5, 22KO) – This might look like it's a set up for Broner to look good on network TV, also on March 7th, Molina is no push over. Molina, a tough brawler who took up boxing pretty late in his teenage years, makes up in brawn what he is missing in skill. Kind of reminds you of one Marcos Maidana. The man that not only defeated Broner in his only loss but soundly beat him sending him to the canvas not once but twice. Broner should have enough skill to out-box Molina but the "Gladiator" might have enough punch to make it interesting.
3. Danny Garcia (29-0, 17KO) vs Lamont Peterson (33-2-1, 17KO) – As far star-power, this might be the biggest of the four fights examined here. This fight is set as the main event for April 11th with two light welterweight champions but neither one putting his title on the line. The fight is being contested at a catch weight of 143lbs so that neither of them must defend their titles. This fight was spoken about for December of last year but now has come to fruition. Peterson might be the better boxer but Garcia has more power and always finds a way to win.
4. Andy Lee (34-2, 24KO) vs Peter Quillin (31-0, 22KO) –The only title fight of the four, it pits the newly crowned champ in Lee against the man that vacated the WBO middleweight title. Lee was supposed to defend in his home country of Ireland against Billy Joe Suanders but the allure of fighting on terrestrial TV plus the nice purse he surely was promised must have been too much to keep him home. If Quillin looks to box from the outside, his speed and technique might be too much for Lee but just like in his last two fights, were Lee was losing but came back to knockout his opponents, the Irish man might have the answer in his fists.
---