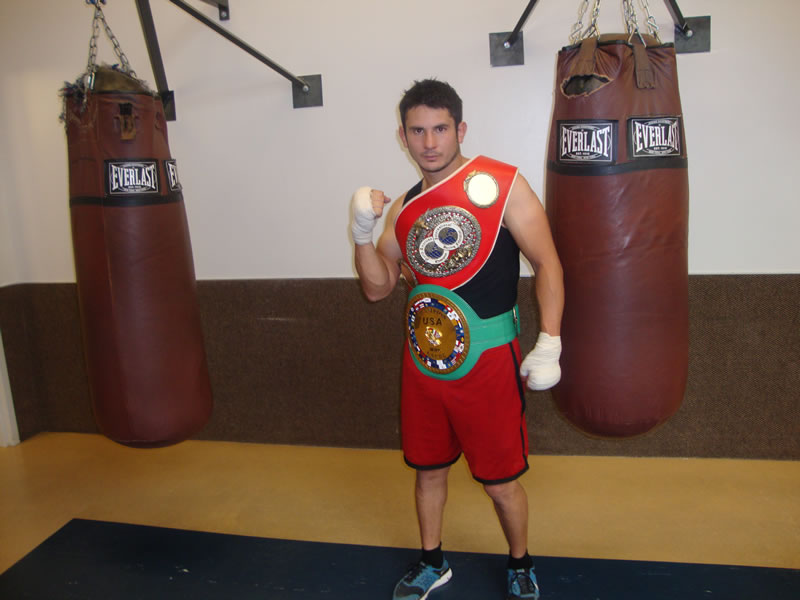 It seems the whole boxing world is split on who deserves the honor of Fighter of the Year for 2014.  The more generous ones deem that Mauricio "Maestro" Herrera deserves it for his work inside the ring although he might not have gotten the decisions at the end of his fights.  The more logical ones say that it should be Terence "Bud" Crawford who put together a very respectable campaign in the last twelve months.  The more adventurous ones say Japanese wunderkind Noaya Inoue deserves the nod after a spectacular run this year with his three fights.
Herrera fought three times in 2014 going 1-2 but many believe that he deserved to go 3-0.  His first fight was back in March in Bayamon, Puerto Rico, as what was seen as merely the foil for Danny Garcia's "homecoming" to the island of his forefathers.  Never mind that Garcia, the WBA and WBC light welterweight champion, was born in Philadelphia, PA, and doesn't speak a lick of Spanish.  Herrera does and also seemed to speak the language of boxing, as he was able to mostly outbox Garcia for twelve rounds in what seemed to be the upset of the year.  The local judges thought otherwise as they shockingly gave the fight to Garcia via a majority decision.
Four months later in July Herrera captured the interim WBA junior welterweight title with another majority decision over Johan Perez on the undercard of Alvarez vs. Lara at the MGM Grand Arena.  Herrera didn't do anything different than before.  He fought loyal of his style of multiple punches to the body and head while out thinking his opponent.
Herrera's last fight of the year came only a couple of weeks ago at The Cosmopolitan in Las Vegas.  Herrera was there to defend his interim WBA title against undefeated up and coming prospect Jose Benavidez Jr of Phoenix, AZ, in what was something of an unprecedented, at least for the last couple of years, fight.  The bout was the semi-main event attraction on a Top Rank card despite Herrera being a Golden Boy Promotions fighter.
Herrera proved to be too much for the young twenty-two year old Benavidez who spent the majority of the fight against the ropes.  Benavidez did score the harder punches but Herrera was the busier of the two and seemed to control the majority of the action.  Despite of that Benavidez was shockingly not only given the decision but the belt with a unanimous decision.  There is no way this fight should have been a draw let alone a majority decision for Benavidez.
On the strength of those two robbed decisions many boxing fans think that Herrera should get Fighter of the Year honors but boxing just doesn't work that way.  By this time this year there will be a new batch of botched decisions to complain about.
Hopefully Mauricio Herrera is not the victim of them again.
---