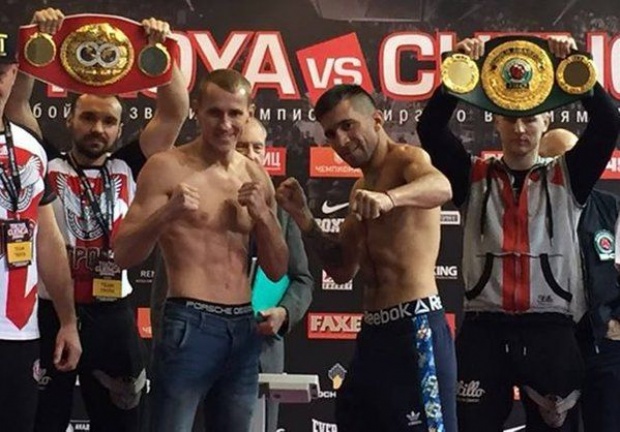 Edward Troyanovsky (23-0, 20 KOs) of Russia dethroned IBF jr welterweight champion Cesar Cuenca (48-1, 2 KOs) of Argentina this past November in Russia. Cuenca was on the brink of history had he won the fight. A victory would have tied him with the record currently held by Floyd Mayweather Jr. and the late Rocky Marciano of 49-0. Instead he saw he saw his unbeaten record disappear as well as his world title.
The official result of the first fight was Troyanovsky winning by knockout. The would bring the question to some why is there a rematch happening? A review of the fight will show that it did actually have a very odd ending. The fighters became entangled with Cuenca hitting the deck. When he arose he seemed hurt from the fall. He appeared to motion to the referee that he was hurt and the referee stop the fight. The corner of Cuenca was not pleased at all and shared this displeasure with the referee.
The protests from Cuenca's team seemed to have led to the rematch tonight. It will be interesting to see how Cuenca can overcome the naturally bigger sized Troyanovsky. It definitely seemed to make a difference in the first fight in favor to Troyanovsky. Cuenca himself only has 2 recorded knockouts in 49 professional fights. The bout will again take place in Troyanovsky's native Russia. The bout is scheduled for 12 rounds which is good for Cuenca who seemed to get off to a slow start in the first fight. Cuenca's KO percentage would indicate that he would have to win this by decision. It's a tough task but at least he has his rematch to clear any doubt from the first fight.
---