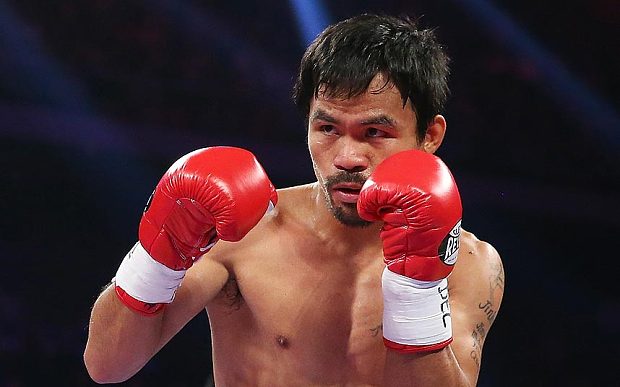 Our debate last week came from the famed world title unification between world champions Meldrick Taylor and Julio Cesar Chavez. The bout is celebrating its 20 year anniversary. Both fighters entered the mega showdown undefeated. It was a grueling bout which saw Taylor officially ahead entering the 12th and final round. Chavez dropped Taylor with just seconds to go in the fight. Taylor beat the count but referee Richard Steele called a halt to the action and Chavez went on to win by stoppage.
Steele's stoppage of the fight has been the subject of debate for a number of years. The referee's number one priority is the safety of both fighters. Many feel that Steele should have been aware as well of the time left in the fight. There was a 10 second light that was blinking as Taylor was on his feet after beating the count. Steele seemed to properly have all his focus on hurt fight who was Taylor. It was a tough situation for Steele with so much going on in the fight at that time. The feedback we got overall was that the fight should not have been stopped.
The third showdown between Manny Pacquiao is just a short few weeks way. The pair split their first two fights and will now look to break the tie. The bout immediately drew attention but not for the fight itself. The reason was that it became of interest to man is that it was announced it would be Pacquiao's last fight. Then week's leading up to the fight Pacquiao made some comments that have really tarnished image. It cost him at least one major sponsor and possibly some fans.
It was already a question to some on whether this really would be the last fight for Pacquiao. Mayweather Jr. has proven that he is just on another level as a fighter. The reality is Pacquiao can still be the majority of fighter's that are out there right now. There is also the issue of some damage control to be done caused by his comments. Our debate this week is whether you think Manny Pacquiao will indeed retire whether he wins or loses versus Bradley.
---