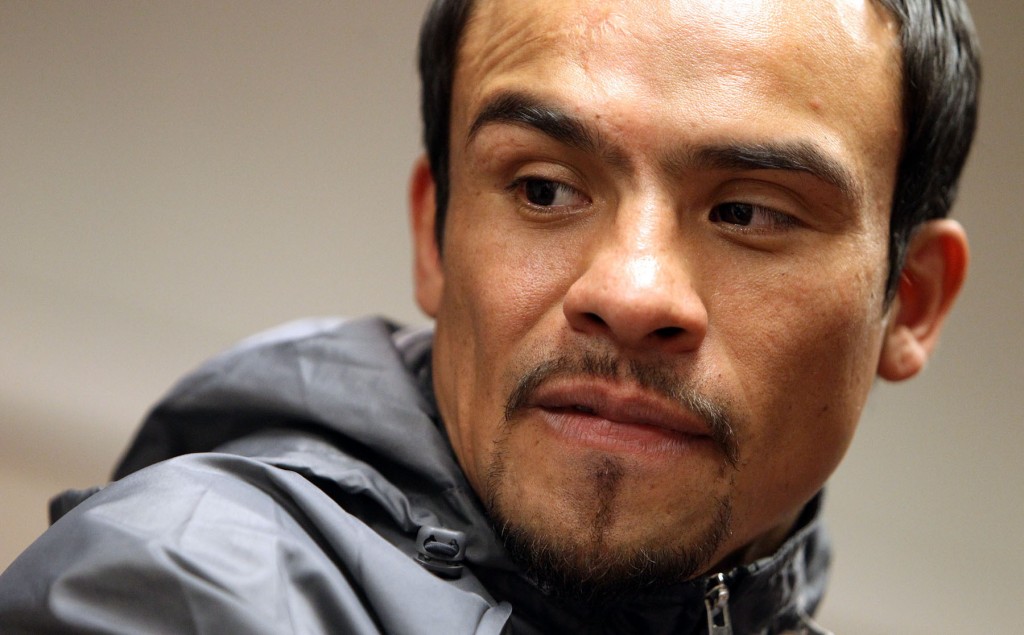 I know that we have done this list before but now almost into April, some chips have fallen and new fights have come onto the horizon.  With that said, these are the five fights we definitely want to see before 2015 calls it a night.  Like always, we only suggest fights that have a good chance in being made within the current politics of the sport.  Without further ado, here is the list from the most desired to the least:
Miguel Cotto vs Saul "Canelo" Alvarez – Barring the mega fight that surprisingly was made between Floyd Mayweather Jr and Manny Pacquiao, there isn't a bigger fight than this one.  This fight that has come to being made not once but twice has pretty much every major story line boxing can offer, the young against the old, Mexico vs Puerto Rico and one promoter against another.   The fact that Cotto signed with Roc Nation shouldn't stop this fight from happening later this year on HBO PPV unless Bob Arum really gets in Oscar's ear.
Sergey Kovalev vs Adonis Stevenson – Another fight that has come almost to fruition a couple of times.  Of all the fights listed here, this might be the toughest to make because of, you guessed it, one Al Haymon.  Both fighters say they want it but like once before, it's those outside the ring that are stopping it so much so that Main Events, Kovalev's promoter, had to sue all those others involved including Al Haymon and company.  Earlier this week the WBC, whose belt Stevenson holds at 175-pounds, got into the mix ordering the fight and even setting a purse bid for mid next month.  Will Stevenson vacate like Quillin did? We will soon see.
Leo Santa Cruz vs Abner Mares – Just like the subway series in New York or the battle of the bay in San Francisco-Oakland, this fight is for Los Angeles.  Both Mexican nationals but living in southern California for years, there has been talks of this fight for as long as Santa Cruz jumped into the boxing consciousness.  Mares knockout loss to Gonzalez made it a bit more feasible since before that Mares believed he was above the fight. Now Mares, who hasn't looked all that great since that fight, needs it more than Santa Cruz to establish himself again as one of the best while Santa Cruz, who has been fighting a string of sparring partners, needs that signature win.
Adrien Broner vs Amir Khan – This one has fun written all over it.  This one needs to happen for the thrash talking that will happen before and after as much as for the actual fight inside the ring.  Stylistically it is a great fight with both skillful and quick but with different styles. Khan likes to move while Broner relies on his reflexes.  Both have some power but possibly not enough.  Both have said they want it but Broner really ringing the bell for it. With both under the Haymon banner, seems like a no-brainer for primetime PBC.
Juan Manuel Marquez vs Brandon Rios – Yes, Marquez's retirement is imminent and he probably will not get that chance for that fifth title in as many divisions but don't we want to see him one more time.  Always in good fights, many times getting off the canvas to win, there is no better opponent for a farewell fight for Marquez. Rios is slightly better than JMM's last opponent Alvarado and is coming off a win but Rios will definitely walk right into Marquez's hands which will make for a great fight.  With a win here Marquez can just ride into the sunset.
---