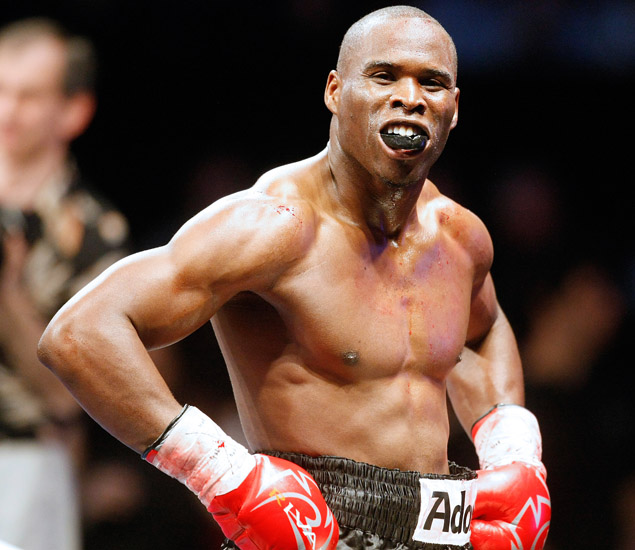 If things would have gone the way HBO and Kathy Duva planned them, WBC light heavyweight champion Adonis "Superman" Stevenson would be defending his green and gold strap tomorrow night against Andrzej Fonfara on the Home Boxing Office network instead than live on Showtime from the Bell Centre in Montreal, Canada.  The variable in the equation turned out to be none other than Al Haymon.  With a deal all but consummated with promoter Yvon Michel for Stevenson to face WBO light heavyweight champ Sergey Kovalev, who is promoted by Duva's Main Events, to face-off on HBO in the fall, Haymon threw the stick in the spokes when he signed an agreement to represent the Haitian-born Stevenson and whisked him away across the street.
The ink wasn't dry on the contract between Stevenson, Fonfara and Showtime for tomorrow night's twelve-round bout before Duva was filing a lawsuit against Stevenson, Haymon, Showtime, GYM (Yvon Michel's outfit), Golden Boy Promotions (co-promoters of tomorrow's event) and Richard Schaeffer.  In the suit Duva accuses GYM of being in breach of contract despite no signed contract was in place for Stevenson-Kovalev but claiming that GYM agreed to the fight in email correspondence.  GYM disputes that claim stating that Stevenson never agreed to the fight since he was not happy with the purse offered by HBO.  Stevenson argued that the offer was much less than what was paid for Andre Ward vs. Edwin Rodriguez despite both Stevenson and Kovalev are generating much more rating for the network.  She accuses the rests of the party of obstructing the deal by taking the Stevenson-Fonfara to Showtime, a fight that was supposed to be a warm-up precursor to the much-anticipated show down between the hard-hitting Stevenson and Kovalev.  Sergey had his warm up last March when he struggled but eventually finished off previously undefeated Cedric Agnew with a devastating body shot.
It is expected that Stevenson, on a knockout win streak of ten bouts, should do quick work of Fonfara and then face not Kovalev but the "Alien" Bernard Hopkins in a fight that benefits much more all the parties involved except Duva and the Russian Kovalev.  Although it could be believed the thirty-six year old Stevenson would have an easier time with the almost senior citizen Hopkins, it should be expected that a tussle with Kovalev would be more lucrative since pretty much all of the boxing universe wants the two power hitters to meet inside a ring but with Haymon involved, one never knows what kind of deal the reclusive boxing adviser can pull out of his sleeve.
In the lead up to the Fonfara fight Stevenson has stated that he has not ruled out facing Kovalev in the future.  In Duva's lawsuit she expresses that she is more than willing to allow Stevenson to defend his title on Showtime and then come back to HBO to face Kovalev in the fall as originally intended.  If that were what GYM, Haymon, Golden Boy and Stevenson were planning all along, then there would be no need for a lawsuit.
Duva saw the writing on the wall so she then put the writing on the case.
---