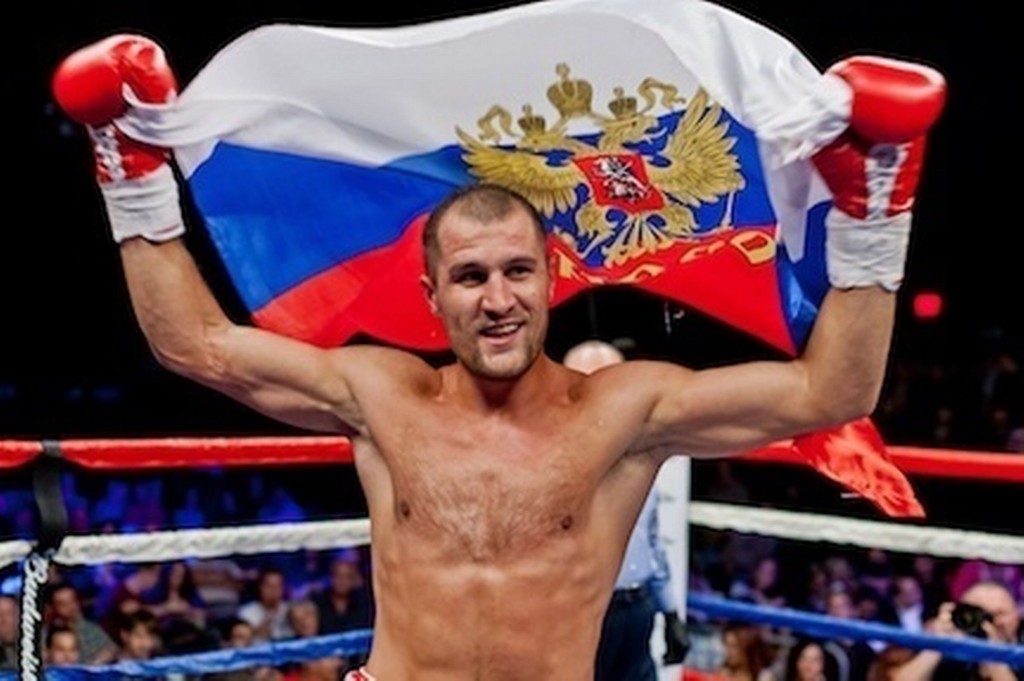 As Sergey Kovalev (24-0-1, 22KOs) keeps proving with his fists why he deserves the big money fights, Adonis Stevenson (23-1, 20KOs), the other side of the equation for a large purse face-off, has jumped ship and has gone across the street for his next bout set for May 24th.  This past weekend from the Boardwalk Hall in Atlantic City and on HBO, Kovalev took his time but eventually stopped the previously unbeaten Cedric Agnew in seven after dropping him three times.  With his latest win Kovalev help up his side of the bargain in hopes of facing the Haitian born, Canada living Stevenson sometime in the fall.  The talks have gone so far that Yvon Michel, Stevenson's promoter, and Kovalev's Kathy Duva exchanged emails discussing financial splits.
The inevitable became the reality while the ink was still fresh on the agreement, if there even is a paper one, between WBC 175lb champ Stevenson and reclusive but influential advisor Al Haymon just days before it was announced that Stevenson would not perform on HBO but on Showtime.  Stevenson's last three fights were broadcast live on HBO as they invested in the fighter including having both men fight from Stevenson's home base in Canada last November building up interest in Quebec in hopes the city to the north, one of the hotbeds of boxing in North America, would host the show.
All that fell by the wayside when Stevenson and his team told the world his next fight vs Andzej Fonfara will be on Showtime.
HBO did have a first right to match any deal that Stevenson could acquire outside of the network.  HBO made an offer which Stevenson had the right to find a matching or better offer somewhere else. Obviously the only network with enough of a budget to even consider was Showtime.  They beat the offer which Stevenson legally had to take back to HBO and give them the opportunity to match.  HBO didn't.  It is said that Haymon asked for 40% more than offered and with no guarantee that a Kovalev-Stevenson fight could be made in the future.  HBO declined and thus lost Stevenson.
Yvon Mitchel has also jumped in the fray with a more detailed reason of why they decided to go to Showtime.  Michel has publicly stated that he, along with Stevenson's lawyer, had advised Stevenson to take the initial offering from HBO. Obviously Michel was trying to protect his relationship with the influential network which now might be in straits.  Stevenson declined the offer and quickly thereafter hired Haymon.  Mitchel did give a riveting reason of why he felt that HBO needed to offer considerably more than the $3.15 million it paid for Ward vs Edwin Rodriguez claiming the ratings for the double header in which Stevenson and Kovalev participated in received much better ratings that Ward-Rodriguez.  Ward received two million while Rodriguez cashed in one million. Michel also mentioned the licensing fee HBO offered for Stevenson-Kovalev was closer to $2 million.
Needless to say, the reason came down to dollars and cents although Stevenson when asked by Max Kellerman or anybody else never really looked all that into a face-off against the hard hitting Kovalev.  Now with HBO offering so much less for the fight, he has about a million more reasons.
---