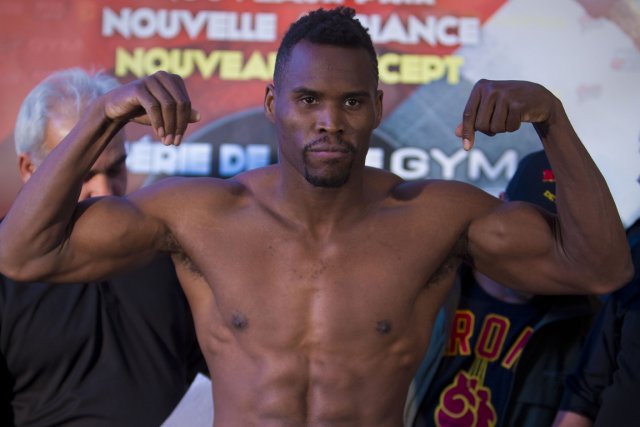 It was only some months ago that everybody was clamoring for WBC light heavyweight champion Adonis "Superman" Stevenson.  So much so that Main Events' Kathy Duva even filed a lawsuit against Al Haymon, Golden Boy, Yvon Michel among others in hopes of having the United Sates justice system secure a fight for her fighter, Sergey Kovalev, against Stevenson. Now with the fight made between Kovalev and current WBA and IBF champion Bernard Hopkins, Stevenson along with Showtime, Yvon Michel and Al Haymon, find themselves the odd men out.  Kovalev holds the WBO title in the same direction.
The bout tentatively programmed for early November opens the door for Hopkins to return to HBO. His last fight on the network was in March of 2013 when he defeated Tavoris Cloud via a twelve round unanimous decision.  A number of major fights on Hopkins' resume have been on the Home Boxing Office network including his win over Tito Trinidad, his second fight against Robert Allen, his win over Oscar De La Hoya, his two losses against Jermaine Taylor, his win over Antonio Tarver, his loss to Joe Calzaghe and his win over Kelly Pavlik to name some of the most recent ones.  Always fighting to the beat of his own drum, Hopkins has also participated in big fights across the street in Showtime but throughout his career it is safe to say that the boxing audience has identified him as a "HBO" fighter.
The night also marks the first step for Golden Boy Promotions, now headed by its founder Oscar De La Hoya after its CEO Richard Schaeffer quit a couple of months, to return to its home after being banned by the network a couple of years ago.  Granted, the lead promoter for the event seems to be Kathy Duva, it still marks a step in the right direction.  With smooth sailing in this first voyage, it can only mean that HBO will be more than willing to let bygones be bygones and open their doors to more Golden Boy fighters.
As for Stevenson, he is not exactly let out in the cold as many would expect.
Now with a proposed fight against Bernard Hopkins out the window for the time being, Stevenson still has blue skies over head with a talked about bout against Jean Pascal in Montreal.  It is no secret that Showtime would be more than willing to broadcast and with both fighters with sizeable followings in that city, it surely would be a big hit for both all involved.  Hopkins has history with Pascal, beating him back in 2011 via a unanimous decision.  With a win over his fellow Canadian, Stevenson might make himself even more enticing for the winner of Hopkins-Kovalev and now with Duva withdrawing the aforementioned lawsuit, then a possible fight with either should be all that much easier.
The only thing left would be to decide who will broadcast.  Easier said that done.
---