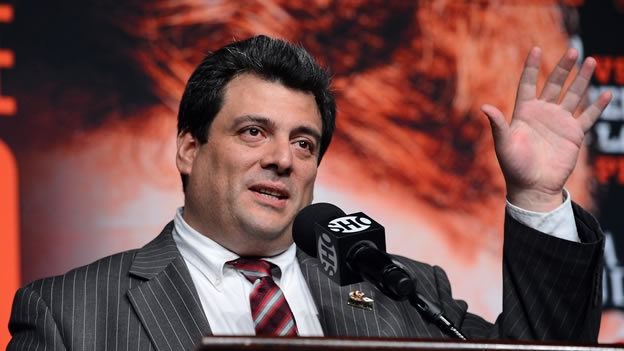 A couple of weeks ago, the boxing world saw a nearly unprecedented move by the World Boxing Council.  In a ten round female fight between multi-time champion Mariana "Barbie" Juarez of Mexico City and Argentinean Vanesa Lorena Taborda in a ten rounder for the vacant WBC International female super flyweight title.  The title fight, which took place in Acapulco, Mexico, was first announced as a split decision with for Juarez but after an uprising of complaints, including the TV commentators for the largest Mexican network Televisa which broadcast the fight, WBC President Mauricio Sulaiman announced that as far as he was concerned the fight was a "no-contest" along with the FECOMBOX, the federation of Mexican boxing commissions.  Two of the judges and the bout supervisor were suspended for two months as well.
What helped Sulaiman to reach that decision was to have twenty officials watch the fight after the fact and send in their results.  That scorecard turned out 97-93 in contrast to the 96-95 twice for Juarez and 96-94 for Taborda that were announced that night in the ring.
Along with reversing the decision and deeming it a "no contest", Sulaiman also ordered an immediate rematch between the two women with the same title on the line once again.
So what does this decision mean?
First off it means the WBC is under a new guard.  Sulaiman has not given up an opportunity to honor his father, Don Jose Sulaiman, who helmed the organization practically from its inception to his death not too long ago.  Their green and gold belt might be the more coveted but the WBC has also had their fair share of detractors due to questionable decision regarding their rankings, mandatories and favoritism but it seems that Mauricio is willing to try to clean up his organization's image a bit.
Last year he joined the World Boxing Association and the International Boxing Federation more than once to see how they could work together.  One of their first orders of business is to get rid of so many belts in each division, a large source of income for each of the organizations but also a source of confusion for the fans.  Although they have talked about it, they have not done much since each sanctioning body still have their International, Latino, interim and whatever other titles besides their full-fledged world title.
This move with calling the fight a "no-contest" is a step in the right direction in cleaning up not only the WBC's image but the sport.  The fact that it was in one of Juarez's fight is quite surprising.  Ever since she went pro in 1998, Juarez has been one of the darlings of the organization.  There have been better female fighters to hold the WBC belt like Jackie Nava and Ana Maria Torres but Jose Sulaiman always favored the popular Juarez.  Maybe it was because she is from Mexico City or quite possibly the most popular Mexican female fighter in history but she always had a special place in Don Sulaiman's heart.
For the son to pretty much take a way a win from her means something.
---