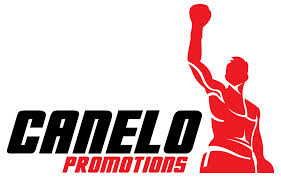 Not all that glitters is gold. It is not secret that the Mexican and Hispanic market in boxing is very important for the health of the sport. Unlike like the United States where after nearly twenty years we have gone back to Saturday night prime time terrestrial network boxing, in Mexico boxing has been broadcast during that coveted time slot for quite some time by the two major networks, Televisa and Azteca. Azteca is strictly controlled by Tijuana based promoter Zanfer who has close ties to Top Rank. Televisa has been a lot more democratic with their time slots, divvying them up between a number of promoters until a couple of years ago.
In the hopes of securing some quality control, Televisa went down to only a handful of providers for their Saturday night boxing including Promociones del Pueblo from ciudad Juarez, Cancun Boxing from Cancun and Canelo Promotions from Guadalajara. Golden Boy Promotions also had a good number that they would share with Canelo and Cancun. Recently even though fight cards have shriveled up with Cancun Boxing, together with Oscar De La Hoya, developing their own channel, DeLaHoya TV. This week Canelo Promotions, led by his advisor Eddy Reynoso, announced that they had folded. Other Mexican promoters who in the last five years have gone by the wayside because a lack of dates from Televisa are the likes of HG Boxing and Erik Morales' Box Latino.
Word on the street is that Televisa was not happy with the recycled fighters that were being put on its airwaves nor the quality of their fights.
There has been a complaint brewing in Mexico for quite some time that for the first time in a long time there is no true Mexican superstars presently in the sport. Long gone are Julio Cesar Chavez Sr, Erik Morales and Marco Antonio Barrera while leaving us with Julio Cesar Chavez Jr, Juan Manuel Marquez and Saul "Canelo" Alvarez as the most popular exports from our neighbors to the south, not necessarily the best. Obviously Marquez is considered one of the best fighters to come out of Mexico but his popularity came too late in his career.
Televisa has not shared what they are going to do with their Saturday night's and to what promoters they are still going to give the dates too. Promociones del Pueblo are nearly the only ones but there is talks that the network is not too happy with their recent offerings. Their fighters have also not had much luck jumping over to American airwaves as proven with the last performances of Marco Antonio Rubio against Gennady Golovkin and Jhonny Gonzalez against Gary Russell Jr.
"Canelo" Alvarez might have signed the death certificate of his promotional company when his last fight, a quick destruction of James Kirkland, was broadcast in Mexico on the rival Azteca. With that Televisa had no reason to give the promotional company anymore dates. Getting a date on Azteca is a non-starter since Zanfer has a lock on every one of their Saturday night's since the channel got into the boxing business.
---