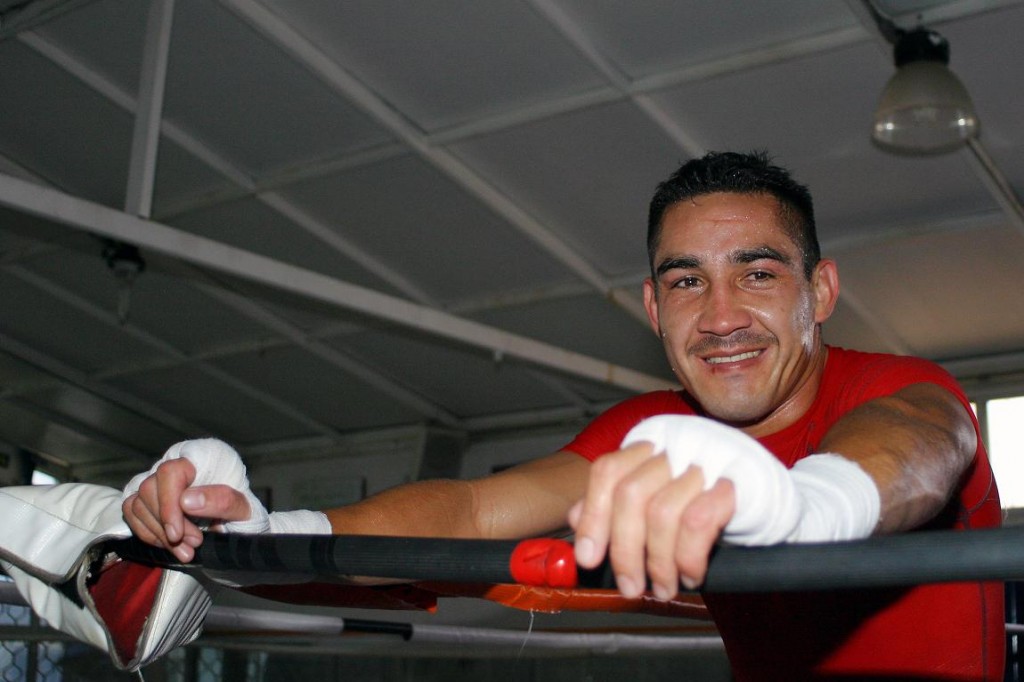 It has been a long road for Mexican fighter Humberto "Zorrita" Soto (65-8-2, 35KO) of Los Mochis, Mexico.  At thirty four years old, Soto might be in his swan song this Saturday night in the semi-main event of HBO's telecast from Minute Maid Park in Houston, Texas.  Soto will be facing East Los Angeles' young lion Frankie Gomez (18-0, 13KO) in a ten round junior welterweight showdown under the much expected Saul "Canelo" Alvarez vs James "Mandigo Warrior" Kirkland clash.
Soto is a veteran of nearly of twenty years as a professional fighter.  He began his career in his native Los Mochis, just one of many young men that develop from that boxing hotbed. As the story goes, Soto was discovered in the beginning by his long-time manager Antonio "Cañas" Lozada.  Soto faced a Lozada fighter and lost but the fighter representative saw what he liked and looked to secure the services of the young man.  His present manager at the time, a known local drunkard looking for his next drink, sold his contract to Lozada for nearly pennies on the dollar.
Soto, after losing to Kevin Kelley in his first major fight, made his name in the boxing world when as an underdog back in 2005 defeated Rocky Juarez for the interim WBC featherweight title.  At that time Juarez was a highly touted ex-Olympian who was well on his way to a promising career.  Soto changed that.  May say Juarez never recuperated from that first loss and after many numerous tries was never able to capture a world title.
The win didn't exactly catapult Soto onto the limelight but he continued to ply his trade until a win over a Pacquiao, not Manny but Bobby, put him again on the lips of many boxing fans and media.  Hoping to capture another world title in a second weight division, Soto failed against Joan Guzman who easily out-boxed him for twelve rounds.  He finally was able to do it when he captured the vacant WBC 130lb title in a rematch against Francisco Lorenzo and the WBC lightweight title in a win over David Diaz in 2013.   His last loss came at the fists of Lucas Matthysse in June of 2012 when he just couldn't take the power at 140 pounds.  Despite of that he has stayed in the weight division and in his last fight he easily dominated John Molina Jr last September.
Now Soto will be the toughest test for Gomez in his young career.  The general consensus is that Gomez will be too young and strong for Soto but you just can't count out the "sly little fox".  In a total of seventy-fight fights, Soto has seen every style available so Gomez, who is trained by Freddie Roach but he won't be in his corner because of his continued training of Miguel Cotto, won't be showing him anything new.  Gomez might be stronger and faster but he can't be smarter and that might be enough to have Soto come out with his hand raised on Saturday night.
---