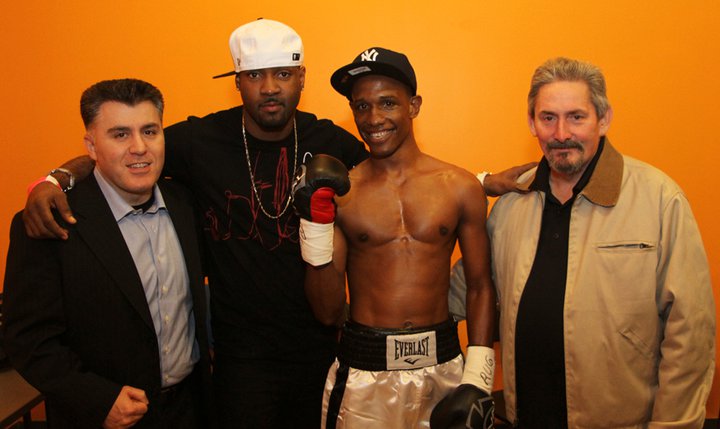 It was a happy night for Boxing360 as both of our guys pulled off wins at the East Coast's Aviator Sports Complex in Brooklyn, New York as part of Havoc Boxing Promotions show in this past weekend. If you haven't gone to a local boxing event, you should change that right now. There is nothing like it. The crowd is into it, the fights are so close you can feel and hear them like no other place and everyone wants to be there unlike Vegas where everyone wants to be seen there.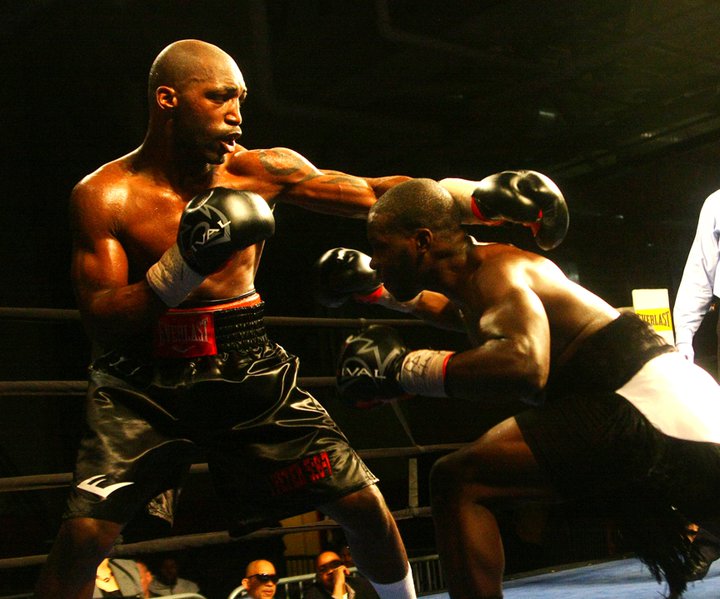 Our newly signed middleweight Donyil Livingston (3-0 with 2 KOs) got himself into a war with Greg Hackett and the crowd loved it. A bit of rust played a part in Donyil's fight but also Hackett was better than his record showed. They went back and forth from the start of the fight and Donyil had to cover some lost ground down the stretch. Hackett got a little dirty, going low so much that he lost a point late and that turned out to be the difference. The scores were close but unanimous for Donyil who got in some good work and showed a great chin late in the fight, walking through fire to get his win.
We'll be bringing him back real soon and expect to improve now that he is in camp for a reason instead of waiting around for any fight he can get. We're excited about this crowd pleaser.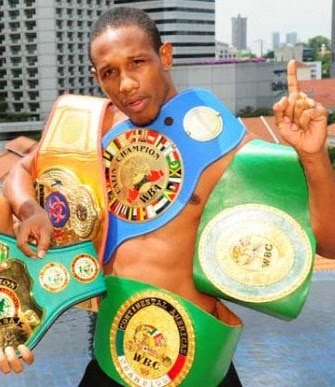 Our other fighter on the card was super bantamweight Leon Moore (28-2, with 22 KO's)who is ranked high enough that he is close to a title shot.  Leon took Felipe Almanza (18-22-4, 9 KO's) to school, out boxing him and playing with him at times. He had been off for a little while and I think knowing that he may have a title shot sooner rather than later, Leon knew he needed rounds. He got both those and the win by decision.
We're very excited to see both these guys return soon. It's going to be a good year for them and us if they continue on this path.
---